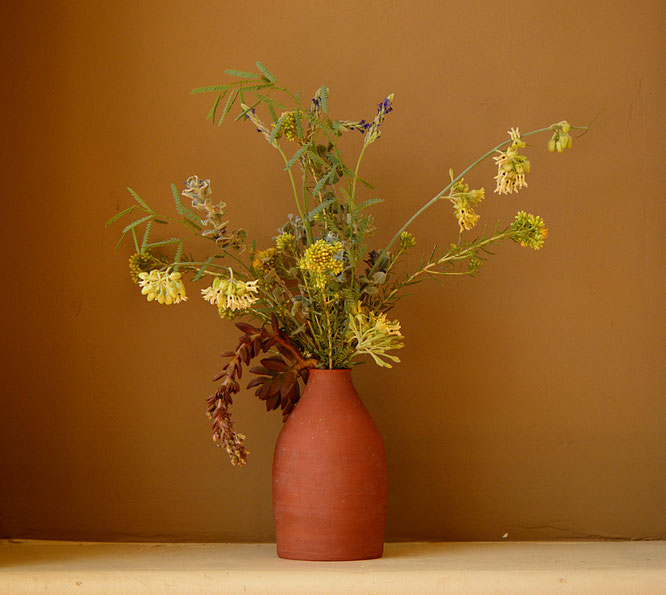 Cathy often encourages us to forage for flowers to put in our Monday vases.  That is exactly what I did today, albeit the foraging occurred entirely in the garden.  Today's vase is bits and bobs, cultivated and (dare I say) uncultivated flowers, from a potted Sedeveria to some volunteer rabbitbrush (Ericameria nauseosus) that I meant to pull out months ago.  (It is always nearly impossible to pull out rabbitbrush when it is in full, glorious yellow bloom.  Just now it is only in bud.)
So here they are, all together in a vase: Lavandula multifida, Sedeveria x 'Sorrento', Asclepias subulata, Ericameria nauseosus, a lacy sprig of mesquite (Prosopis velutina), and furry silver foliage of Leucophyllum pruinosum 'Sierra Bouquet'.
I put them in one of my handthrown vases.
Happy Monday!
Thanks to Cathy at Rambling in the Garden for hosting so many lovely vases each week!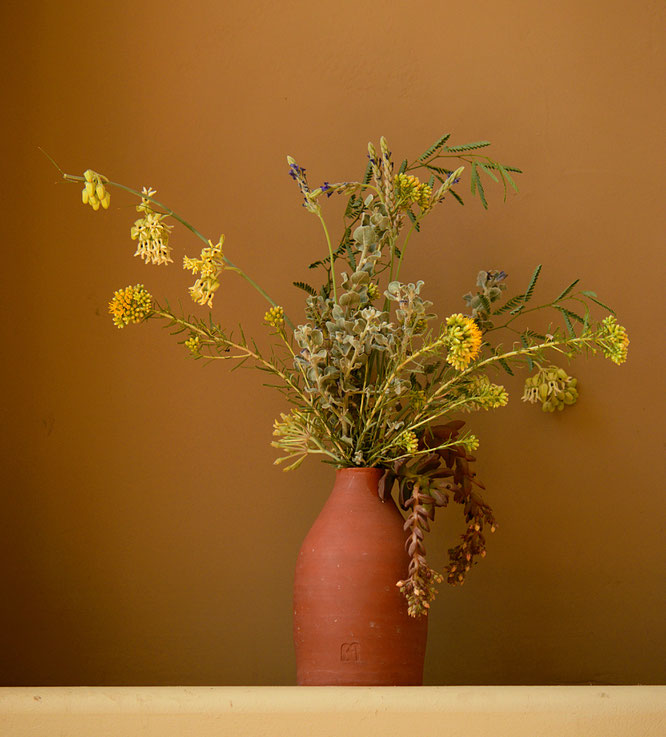 Weather Diary: Sunny and hot; High: 106 F (41 C)/Low: 86 F (30 C); Humidity: 15%-42%