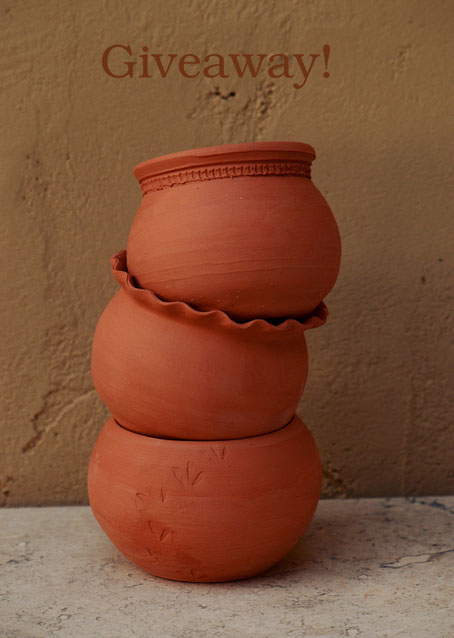 Drum roll, please!
And the Small, Sunny Garden Shop is now open - with a giveaway to celebrate!  Winner to receive their choice of one of the three small pots in the above photo... 
Here are the rules: Simply leave a comment on this post, explaining your favorite (or most  wished for) plants for growing in containers.  Yes, it's a bit of market research on my part because I'm not sure whether there is more interest in succulents, bulbs, annuals, seedlings, cuttings, etc., etc.!  And I might adjust my pot shapes and sizes if I knew!
I am running this simultaneously on my blog, Instagram account, and Facebook, so please allow for entries that don't appear here!  One entry per person please!  I will draw a winner on Friday at about noon Arizona time.
I can't offer wine and hors d'oeuvres, but please join my Grand Opening...