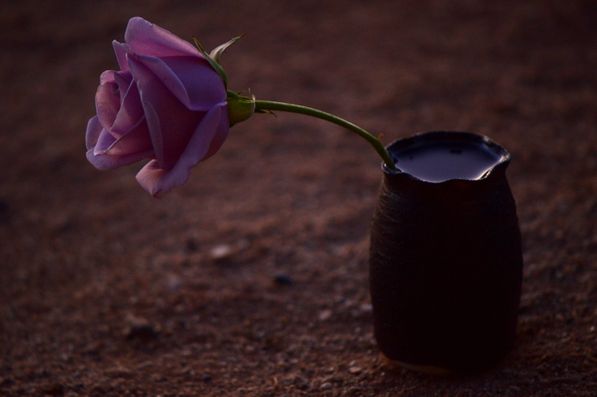 Well, it is Monday again, time for In a Vase on Monday with Cathy! 
Today's vase was a hurriedly contrived affair: one stem of rose 'Sterling Silver' collected, set in a vase, and photographed as the sun was setting.  'Sterling Silver' has flowered magnificently this autumn.  Many blooms are just a bit dry as I haven't been watering heavily; but this bud was near-perfect with the help of our recent rainfall.  And the scent is incomparable: a full, sweet fragrance, unmistakably rose and as quiet and graceful as the color of the blooms.
The vase is one I nearly discarded but have since decided is perhaps worth keeping around.  The top was fluted in much the same manner as I would flute a pie crust, pinching the clay inward and out with my fingers.
I am hoping to be able to replace 'Sterling Silver' in the new garden, but I'm unsure whether I can get another.  Growers seem to be phasing it out in favor of lavenders reliable in a wider range of climates.  Perhaps I can't blame them, remembering how it sulked in my first garden - defoliated by black spot each summer and nipped by cold in winter.  For all that, I find it is a very special rose here in the desert, having grown far larger than expected, and being healthy and free-flowering.  And it is a superbly beautiful rose.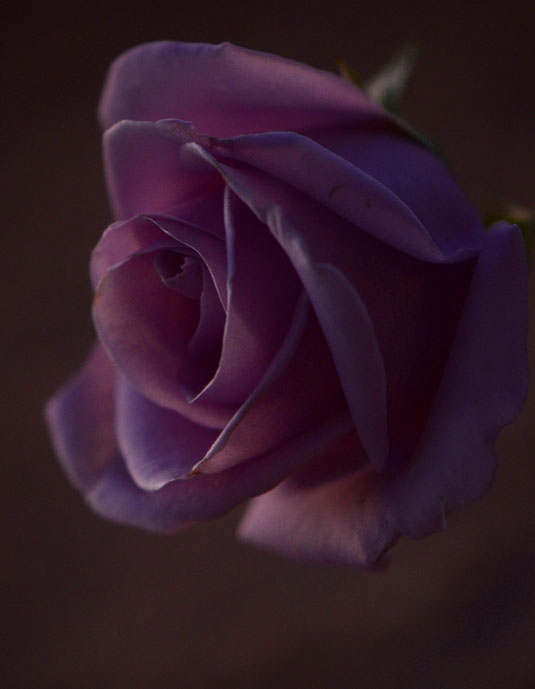 It has, in fact, gotten so big that I don't intend to even attempt moving it with me to the new garden.  No, today's rose digging was for the antique Communis, the old Common Moss rose.  It arrived a couple of years ago in a four inch pot - a few stems with a scattering of leaves.  Next spring would have seen its first bloom season, but now I will have to wait a little longer to see them as I am not taking the main bush.  Grubbing around in the dirt, I found quite a few suckers to dig, pot up, and trim back.  As I finished the job in the dark, I have no idea whether my efforts were sufficient.  Here's hoping...
Finally, during my breaks from packing out and generally getting everything ready to leave, I have been perusing a new garden book: The Romantic Herb Garden by Caroline Holmes.  I discovered it in the discount section of Pinetree Garden Seeds website and added it to my order of seeds.  
I have long loved using herbs in the garden.  Perhaps this will encourage me to take that a good step further?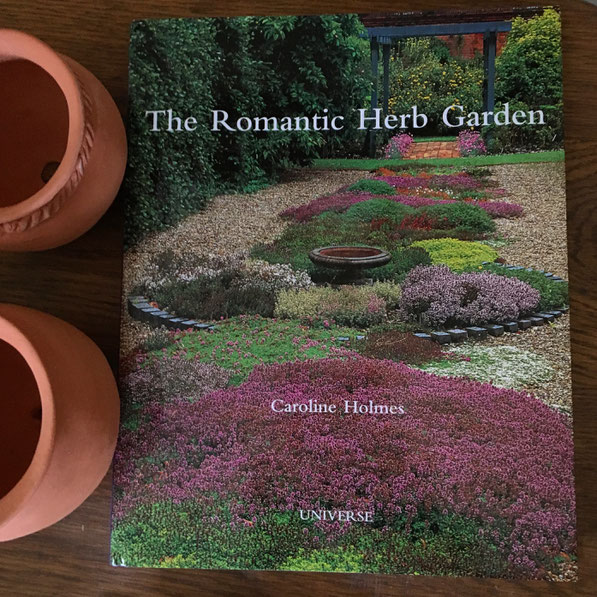 Weather Diary: Fair; High: 65 F (18 C)/Low: 47 F (8 C); Humidity: 17%-52%