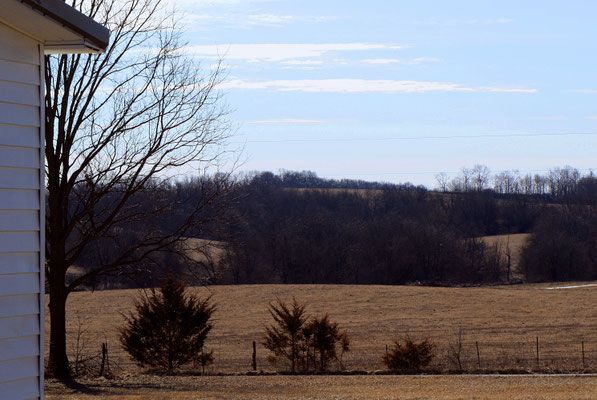 It has been two months since my last post here.
The day after that post I began making emergency calls to get my beloved horses out to stay safely in a boarding facility.  One week later I sat outside an emergency room and posted to Instagram about our sudden departure from home as our mother's tactics had sent my sister into a medical emergency.  ER staff warned us not to go back, especially not alone, as they felt the situation could easily spiral out of control, perhaps even become violent, so that was our unintended move-out date.  Over the next week, I arranged to get the rest of our stuff out and into storage.  We had agreed to delay our move-in date so the sellers could have more time to move out and clean things up, so we spent the intervening week in AirBnbs in lovely Tucson, AZ.  On the day after Christmas we finally got a first glimpse of the home we had purchased in Las Cruces - necessarily sight-unseen because of the family situation we were trying to escape - and found that, in essence, we had no home.  As it stood it was unlivable, nor was the neighborhood any better.  Two weeks ago we drove out of Las Cruces headed to the Midwest.  Three days ago we moved into our own little home, a clean, fresh, minuscule house on a few acres bounded only by some barbed wire and a road below.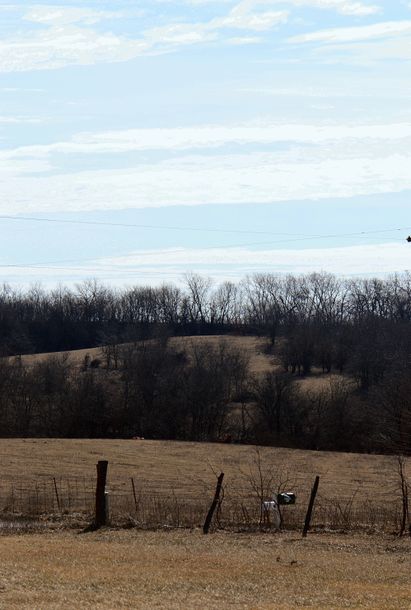 So it has been a two months full of trauma, to say the least.
It was not my intention to cease blogging altogether during relocation; but, as you may deduce from the above, there was so much turmoil and heartbreak and intensive rethinking to be done.  The upshot is a result I had by no means anticipated: a new home on a south-facing slope that looks across tree-studded fields.  No longer in the desert southwest as I had anticipated and believed I had arranged for, but in rural west-central Missouri, not so far from my home of many years in Kansas City.  (Some other time I will explain how it happens that the city is mostly in the state of Missouri, rather than the eponymous state of Kansas!)
I never intended to come back here.  But without jobs (our mother made certain we never, never had jobs), unable to restart our own business efforts while in limbo, and watching a bank balance drop despite our best efforts to keep costs down, well... the familiar began to look much better.  Housing prices are distinctly lower in this region.  And I had some time before begun to realize that perhaps it wasn't the city or the region that had so isolated me, but simply the woman who had controlled our lives all those years.  
We shall see...  The house price differential was enough to allow us to purchase a little home here immediately.  The place in Las Cruces is now under contract - at a loss, but not as much as I had anticipated, so hopefully we will be able to put all that fiasco behind us promptly.
Meantime my sister and I are trying to simultaneously readjust to our new/old location and deal with the bare beginnings of recovery from the long disaster we've dealt with.  And all too often, the two tasks intertwine and require thought and patience and rest to process them.  
In memory, the past two months are now a blur of intense emotional stress, with heightened moments of horror and gratitude.  A handful of people stand out in my mind for their human kindness through this time: nurse Sarah, who cared for my sister and, two days later, myself, at the emergency room in Surprise, AZ; a tow-truck driver in Tucson; Lorena and Ana in Las Cruces; and our kind-hearted buyer's agent here, who made it her mission to find us a pleasant, clean place to call home - and quickly!
Also our online friends, whose encouragement and understanding (sometimes I'm sure they understood better than we did ourselves) helped us keep everything somewhat in perspective.  Some, in particular, have gone through far more themselves, and we had the benefit of their thoughts and experiences, warnings and reassurance, and incredible support.  Thank you all!
And a very special note, as this whole disaster has brought me back in touch with two childhood friends.  I won't say much as I don't know how they would feel about it (though I do hope they will read this!), but reconnecting with them has meant so much to me and given me so much more assurance and confidence moving forward.  Thank you both! :)
Below are a few vignettes: our new house from the back, looking down the slope with our truck for scale; a glimpse through the living room window, and Betty doing some window-watching herself.  She is discovering that there are mole hills throughout the yard and a field of cattle across the street.  It all takes a little getting used to!
Now, this is a garden blog, after all!  And I am a gardener, so here is an initial gardening report.  There seems to be no garden whatever here, but the setting will make a lovely spot for one.  It will still be a small garden, and it will certainly be sunny, at least until the recently planted Liriodendron saplings grow up. 
My first garden was in this very region, so of course I already have a long list of plants - old friends and things I wished I had tried but didn't.  First things first though; I must get fencing and shelter up so my horses can come home, but I know there will be plants going in as soon as the weather is warm enough.  I can't really help that, can I?!?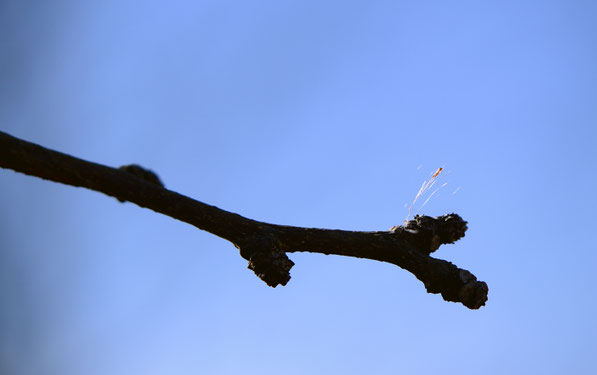 Weather Diary: Cloudy; High: 57 F (14 C)/Low: 36 F (2 C); Humidity: 72%-100%