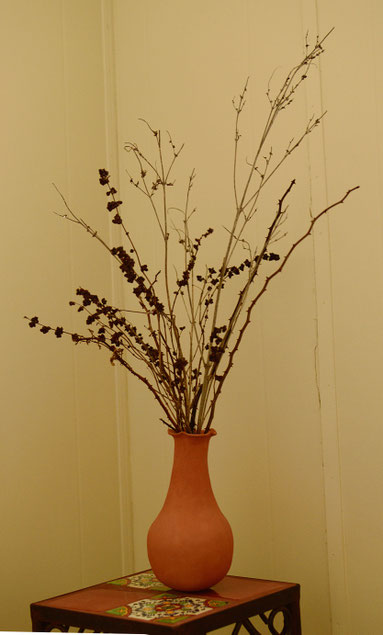 Foraging for dried material is still about the best I can do at present, which makes this collection of stems very similar to a smaller one from several weeks ago.  Among the differences (if one looks a little more closely) are the scale and the presence of wild rose stems.
It actually began with some unknown, pale, herbaceous stems that carry little seed tufts near the tips.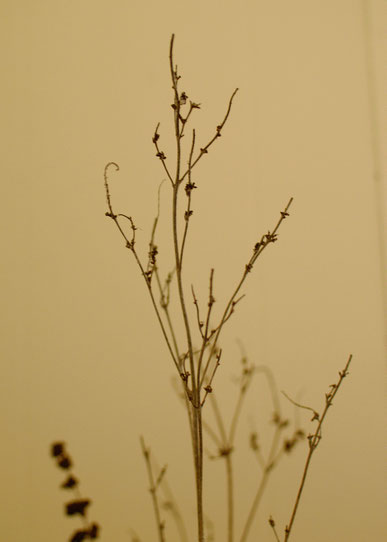 Then there came the clustered fruits of another unknown - one that always catches my eye because of its dense, dark appearance along the fenceline.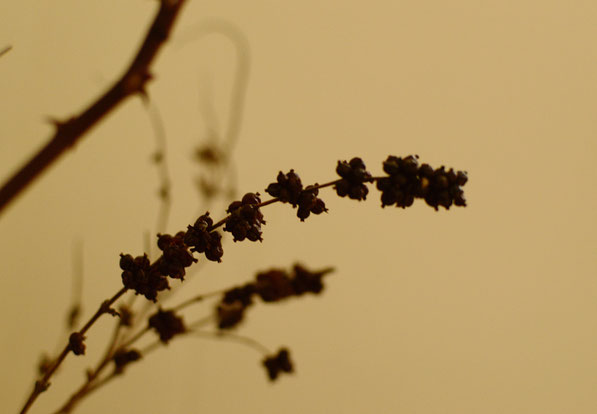 Lastly, the rose stems.  True to form, they have plenty of prickles!  I selected some of the reddest growth, all of it clearly eager to break into leaf once the cold and snow decide to move out.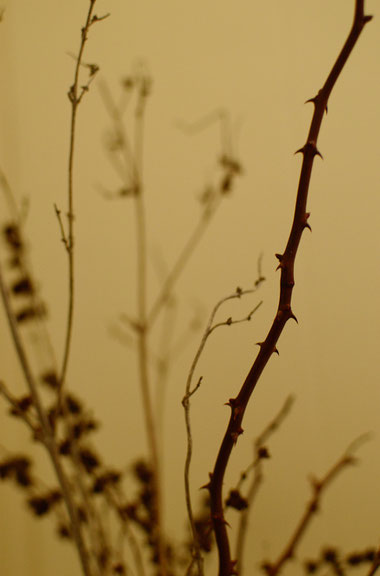 So the vase stayed fairly simple as there are only three different types of plants represented, but I picked a good deal of material and used one of my larger handbuilt vases.  It is made of red clay, coiled and beaten rather than thrown on the wheel; and the rim was fluted much as I would crimp a pie crust.
My sister loaned me her little Mexican table to photograph the arrangement.  We finally have our furniture, books, working materials (except some that inadvertently were left behind), sculptures, pots, paintings, and the rest of it.  The house is chaotic as we are still trying to put things in their places!  It was pleasant to take a little time out for In a Vase on Monday with Cathy!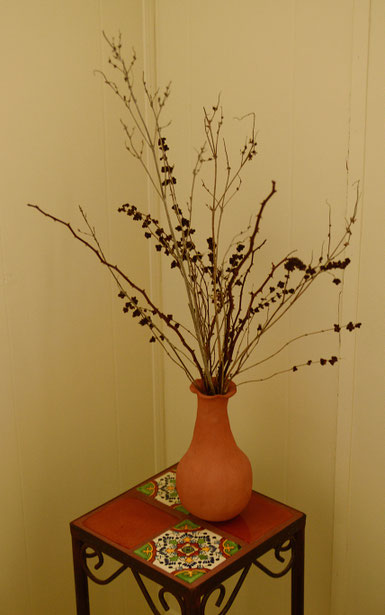 Weather Diary: Sunny; High: 21 F (-6 C)/Low: 1 F (-17 C); Humidity:  45%-72%