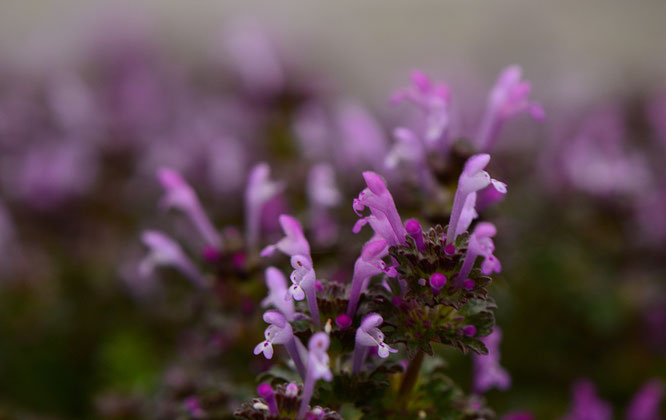 Lamium amplexicaule, better known as Henbit.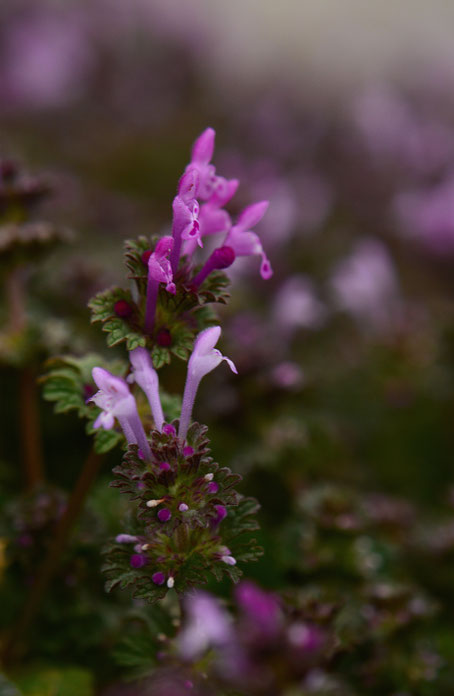 Its brilliant but tiny blooms have held the stage in the clay soil outside the front door for a couple of weeks, taking over in earnest just as the speedwell  (Veronica persica) slowed down.  Both are introduced species, arriving here ages ago, I suppose, from the other side of the Atlantic. 
Oddly enough, I am familiar with neither.  Among all the weeds (and there were many) that sprouted in my previous Kansas City garden, these two were not in evidence, at least not to my memory.  The fact that this property has a noticeably different selection of wildings makes me wonder just how different  the growing conditions will be.  A south-facing slope, plenty of wind, quite a bit of groundwater, and only a few trees (by local standards) -- the conditions will certainly take some learning!
Meanwhile, there is henbit in abundance in the strip by the front of the house.  The Missouri Department of Conservation website assures me that, while generally considered a weed, it is quite harmless as well as being edible.  Perhaps I should get over my hesitance in eating the unknown and give it a try.  More to the point here in farm country, the site notes that the plants are shallow-rooted and fade early enough to pose no threat to crops.  They obviously think people should simply enjoy it for its early bloom, which is just what I am doing, minus the handfuls I dug out earlier today in order to plant a Hellebore and and a Heuchera...
Meantime, enjoy!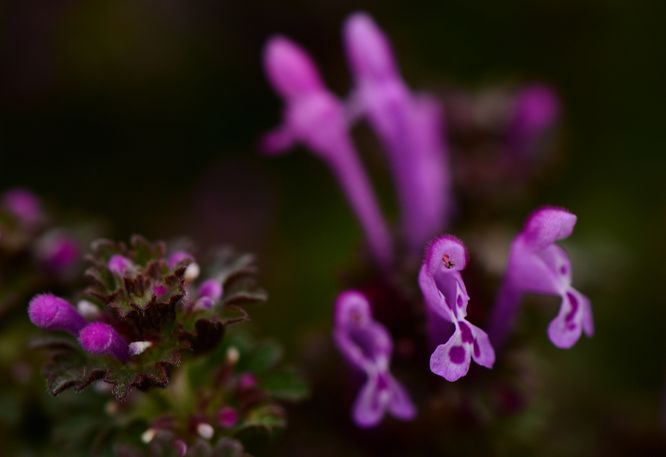 Weather Diary: Fair; High: 73 F (23 C)/Low: 43 F (6 C); Humidity: 31%-76%