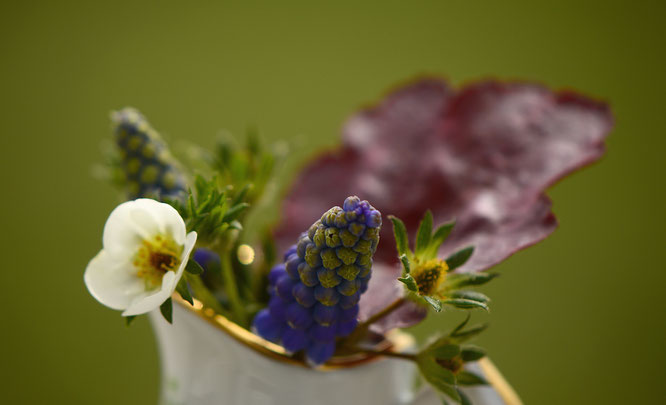 The vase in question is a tiny vintage French creamer, its surface splashed with flowers and one largish butterfly.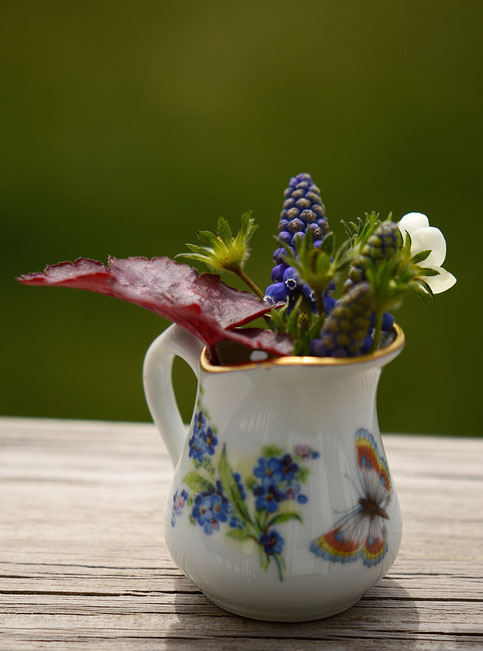 Although I have as yet no forget-me-nots, it was a good choice for the small flowers going into today's posy: a few spikes of found Muscari, a strawberry flower, and a bright Heuchera leaf.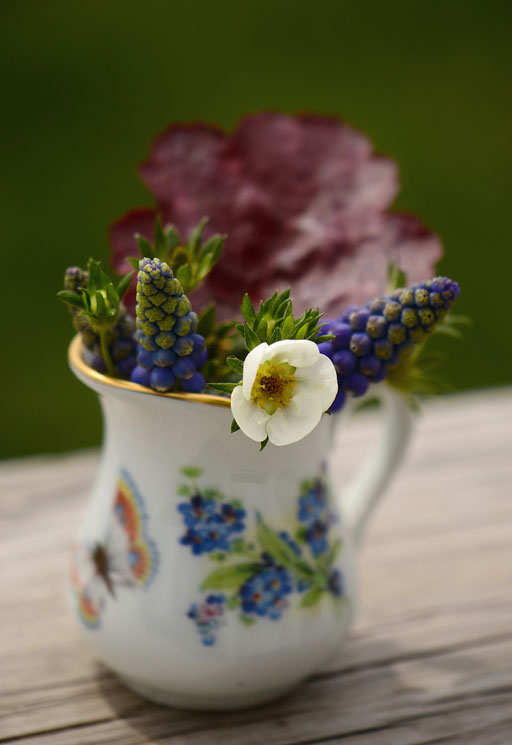 The strawberries came home as replacements for the succulents I used to grow in my larger containers.  The Heuchera has been added as part of the narrow border by the front of the house.  And the Muscari - well, their appearance was perhaps no surprise to those who read my last post.  I have been counting the days till I could use them for a Monday vase...
Thanks to Cathy for her inspiring theme, all about bringing the garden's beauty indoors to be enjoyed a little more.  Do check the many vases linked at Rambling in the Garden!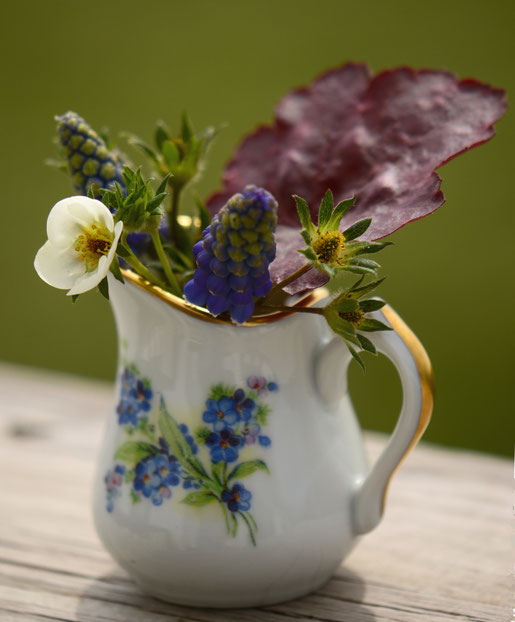 Weather Diary: Fair; High: 54 F (12 C)/Low: 30 F (-1 C); Humidity: 34%-93%