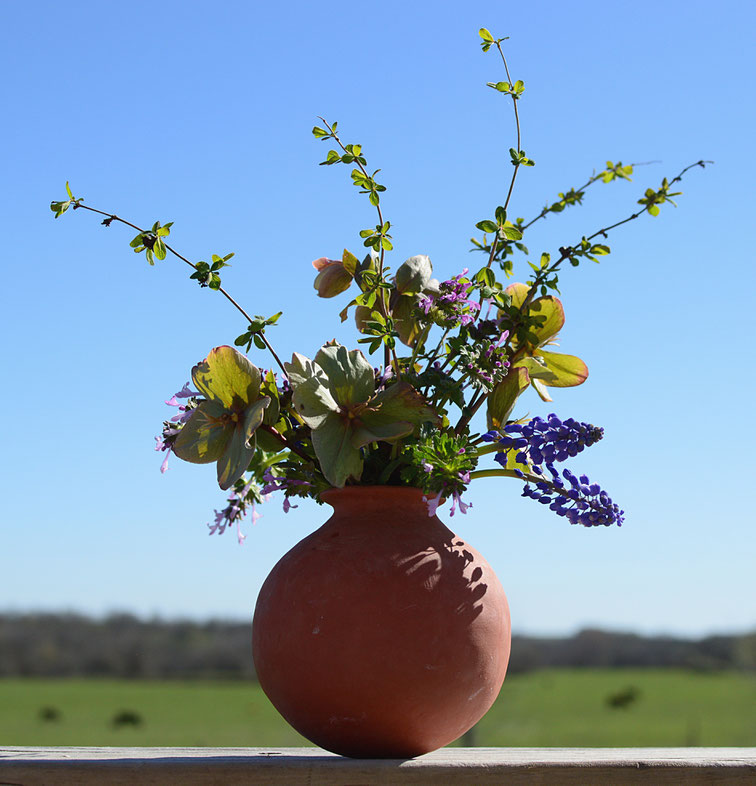 Whatever designers of earlier years may have thought of the combination of blue with green with pink, Nature seems to like it immensely.  Not to be outdone, I've put together my own blend of the three for today's In a Vase on Monday  with Cathy at Rambling in the Garden.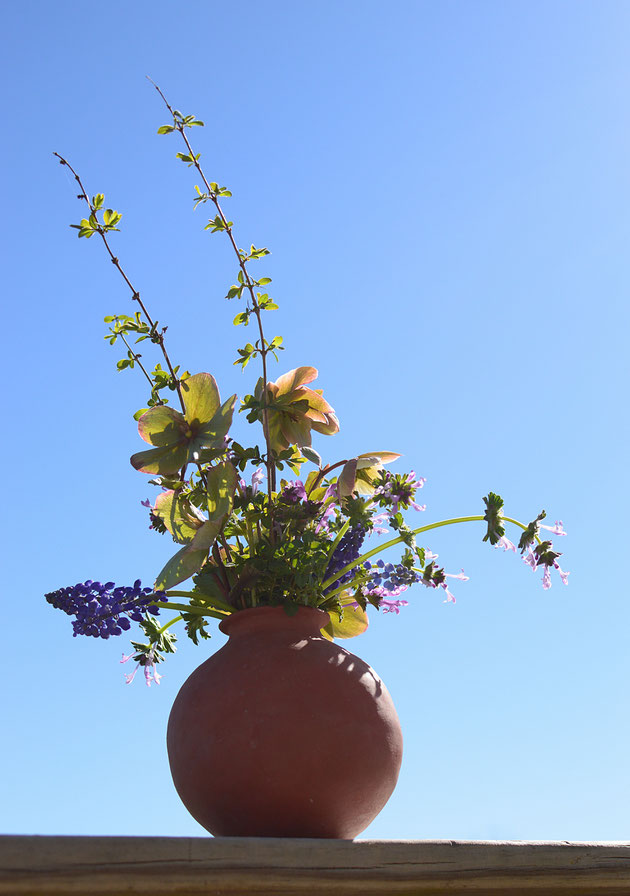 First there is Helleborus x 'Ivory Prince', itself a blend of green and pink, ever more colorful as spring grows warmer...
...then of course there is the bright blue from the Muscari that surprised me by sprouting next to the house.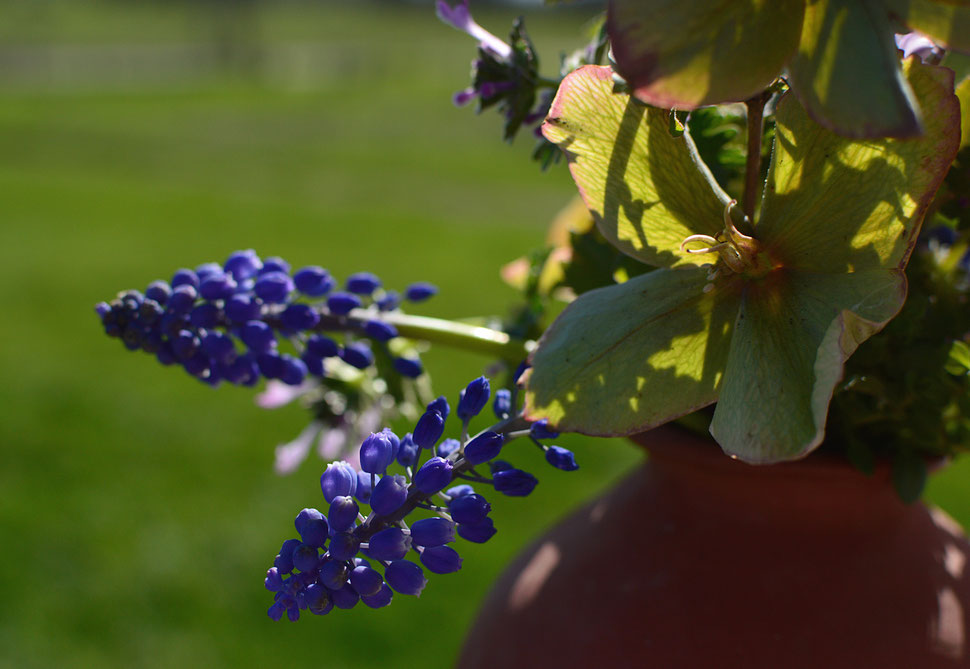 Large handfuls of henbit (Lamium amplexicaule) are still available, so I added a good deal to fill in the vase...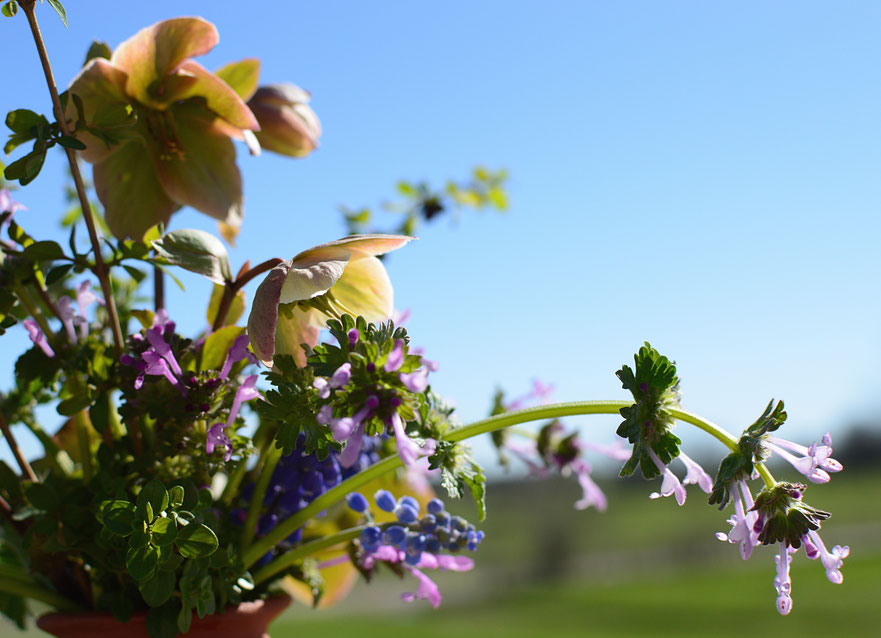 ...along with green from noID stems growing out there in the yard.  I even added a little tuft of lemon thyme (barely visible in the photos above and below).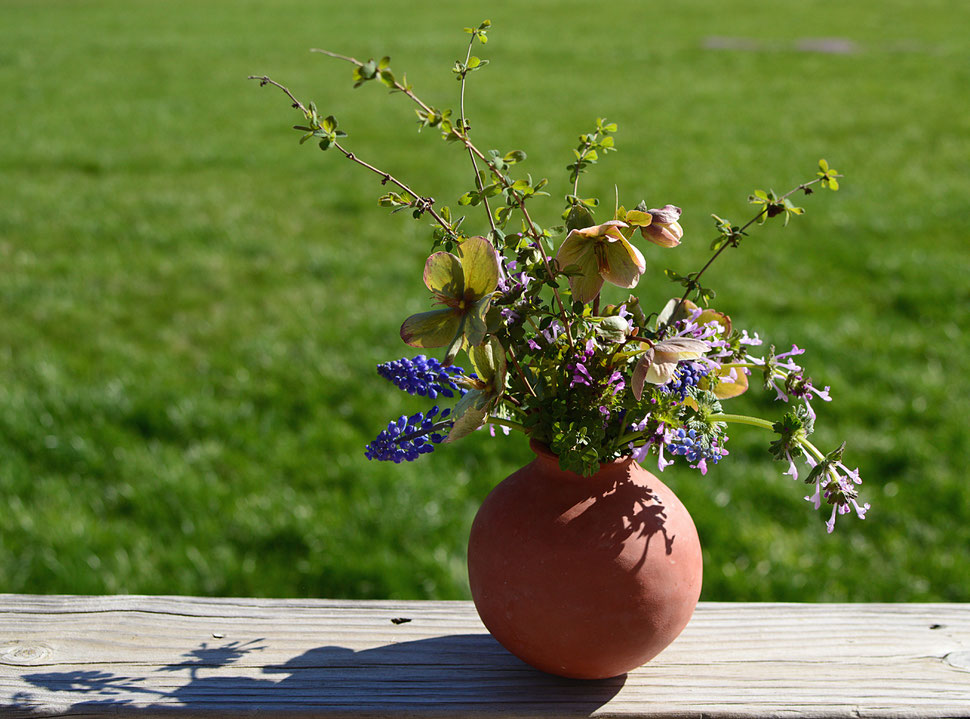 The pot was coiled and beaten, made of my red clay with some extra iron oxide to darken the color a little.
Well, not to ignore the obvious, I have finally re-opened my shop here at the Small Sunny Garden!  In fact, I managed to open the shop and do a full website redesign over the weekend.  Frankly I'm not sure it was such a good idea to do it all at once, but I definitely wanted a fresh look here, besides needing to update my 'About' page and the little store, so here we are.  Hope you all will have a look round!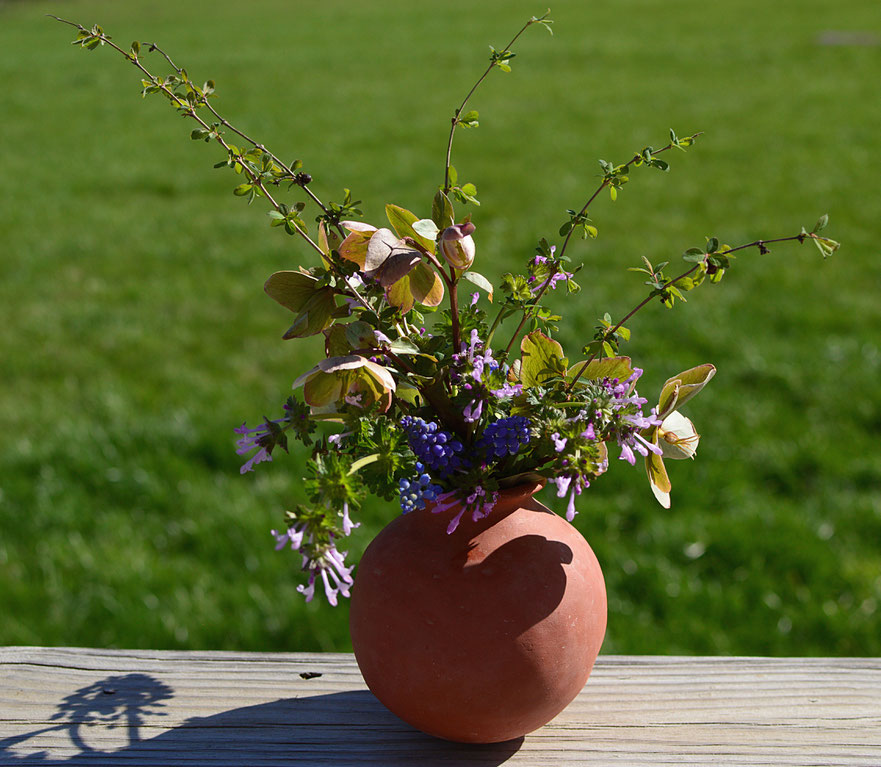 Weather Diary: Fair; High: 81 F (27 C)/Low: 52 F (11 C); Humidity: 18%-94%