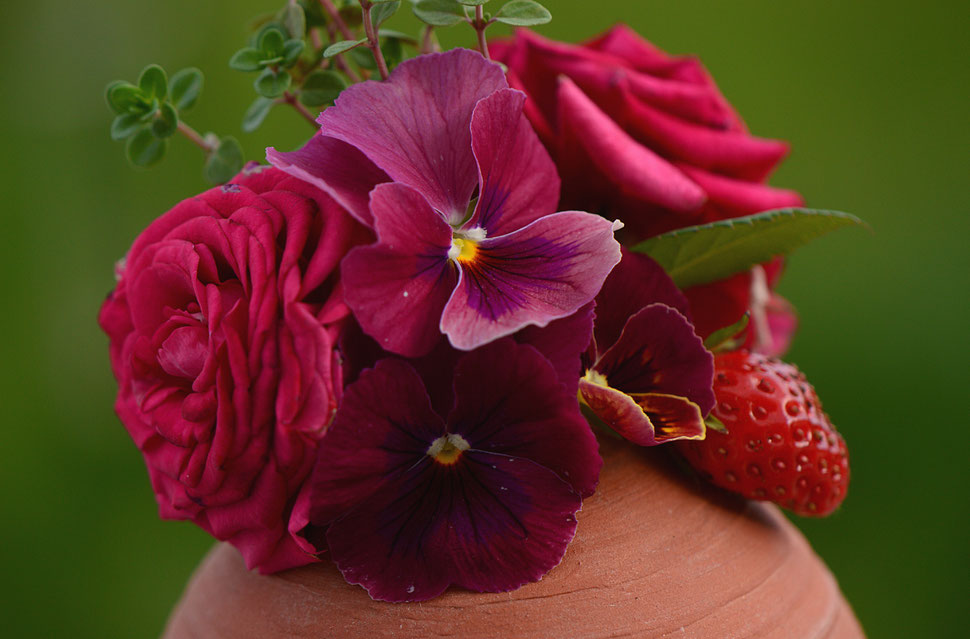 Today's vase is a smallish posy...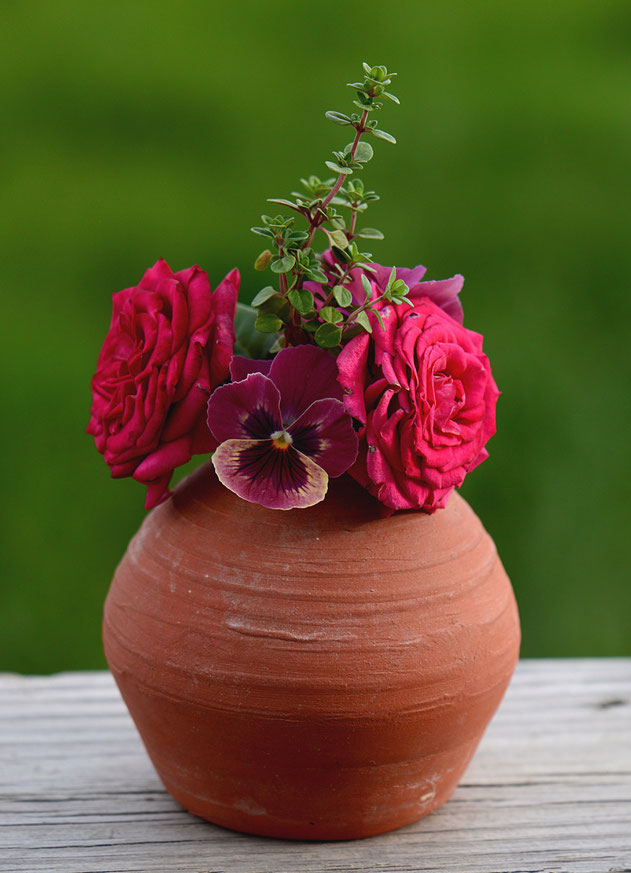 ...with large-flowered violas and miniature roses...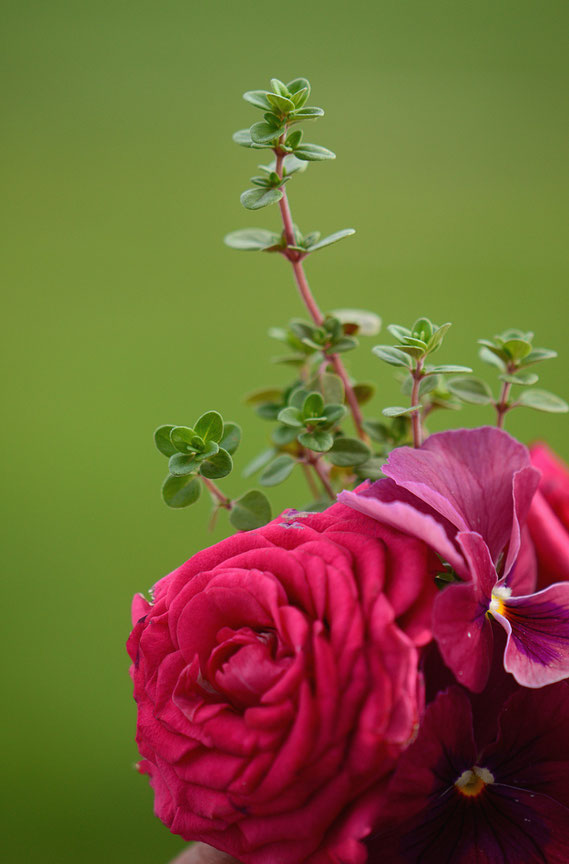 ...along with a sprig of lemon thyme.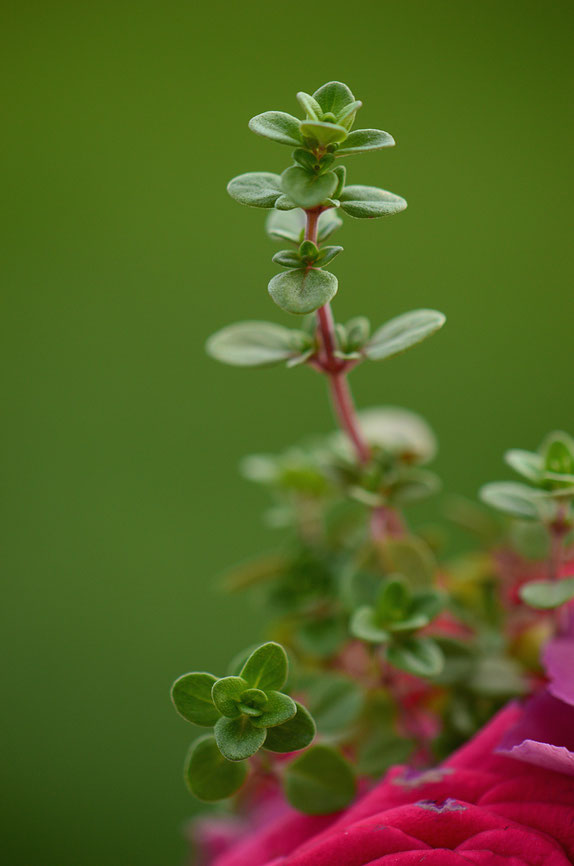 But the pièce de résistance is undoubtedly the strawberry, the first to ripen though the plant is still in its nursery pot.  This is the classic everbearing 'Ozark Beauty' - a safe choice here in Missouri.  I most certainly do not expect to leave this bright red berry in the vase very long; it may be unlikely to taste very sweet given its growing conditions, but I intend to try it anyway!
The miniature rose is an unknown variety.  I'm beginning to love it, whatever it is, for its rather sumptuous multiplicity of petals and rich color.  So far it seems vigorous and healthy.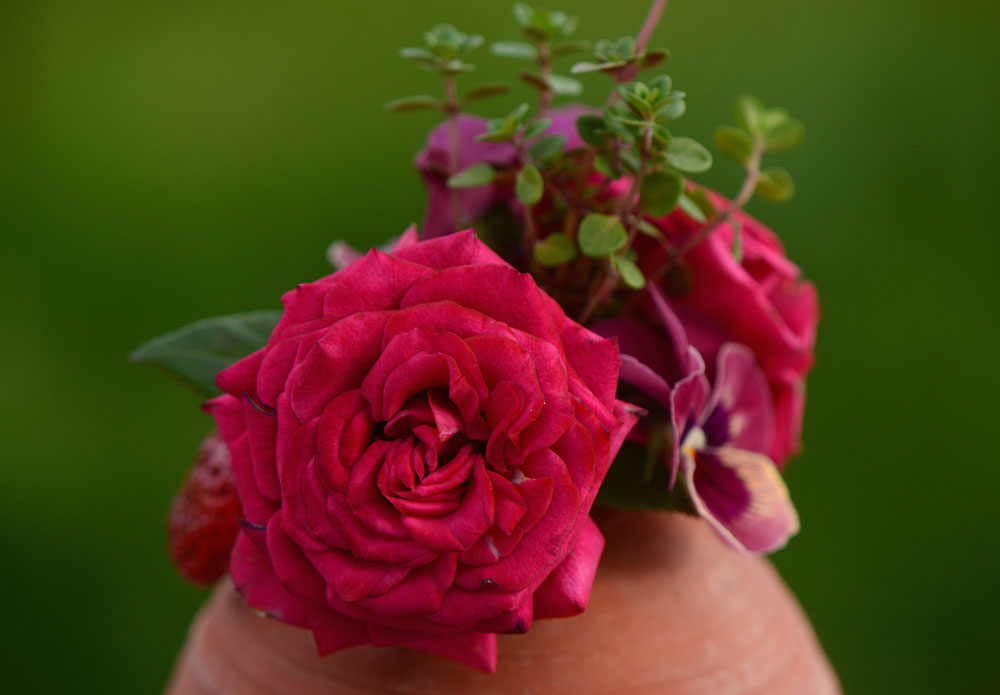 I've used a small-mouthed pot in unglazed red clay to hold today's little selection of flower and fruit.  It's one I made shortly after our move to Arizona.  The lines round the pot are simply the marks left by my fingers in the wet clay as it spun on the wheel.  At the time I made this, I favored leaving maximum texture from the throwing process.  Most of my work now is a little smoother to allow the form and, in some cases, more deliberate surface decoration to predominate.  Just one of those little preferences that can change over time!  Who knows where my vision will be five years hence, but it is fun to sometimes take a closer look at techniques one has moved away from.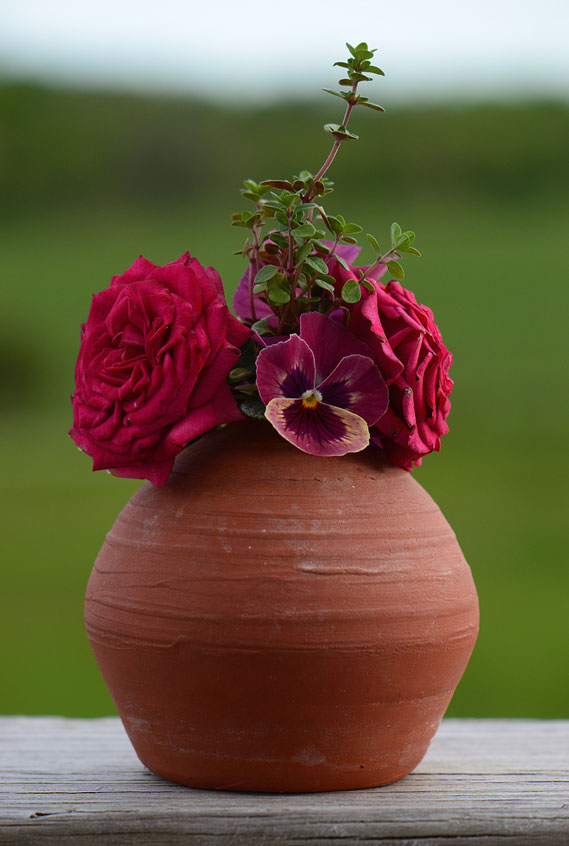 Do check the other posts linked to In a Vase on Monday at Rambling in the Garden!  So much garden beauty this time of year!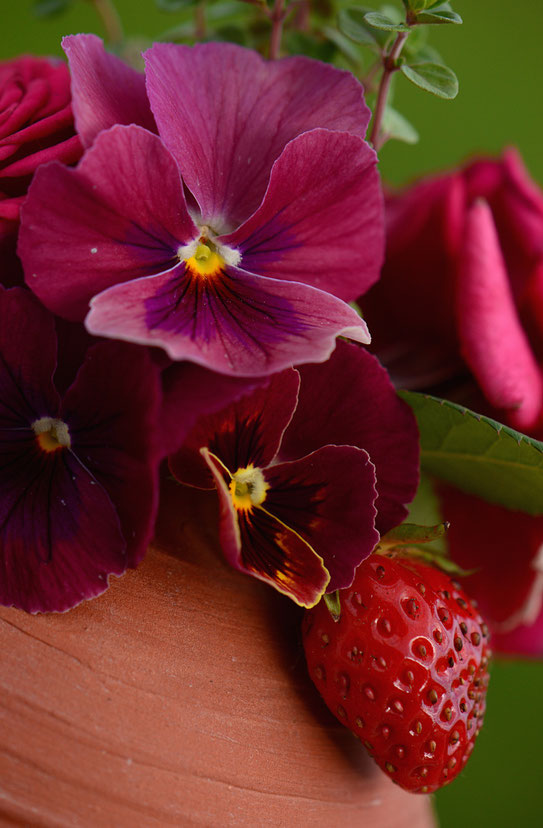 Weather Diary: Rain with some thunder and lightning; High: 81 F (27 C)/Low: 57 F (14 C); Humidity: 47%-94%