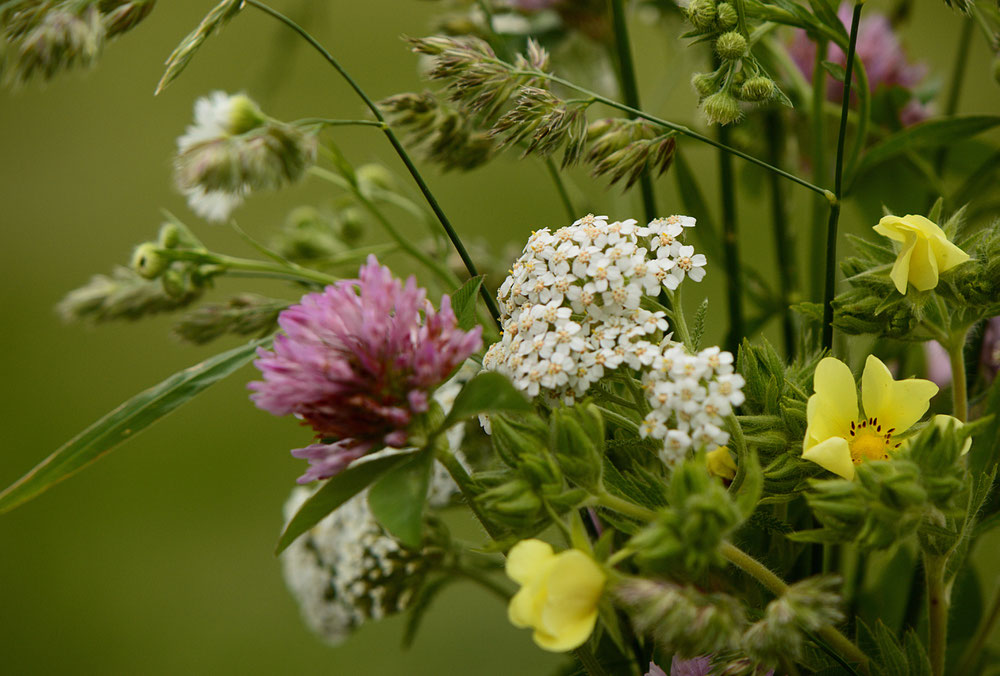 Today's vase was picked and photographed before the rain set in.  As I write, it is pouring and blowing; but earlier it was still fairly dry, though already quite cloudy, when I walked up through the horse pasture to collect a handful of wildflowers.  Here they are - a medley which includes yarrow (Achillea millefolium), cinquefoil (Potentilla recta), red clover (Trifolium pratense), and fleabane (Erigeron strigosus), as well as some grasses.  The vase is a dark iron-glazed stoneware.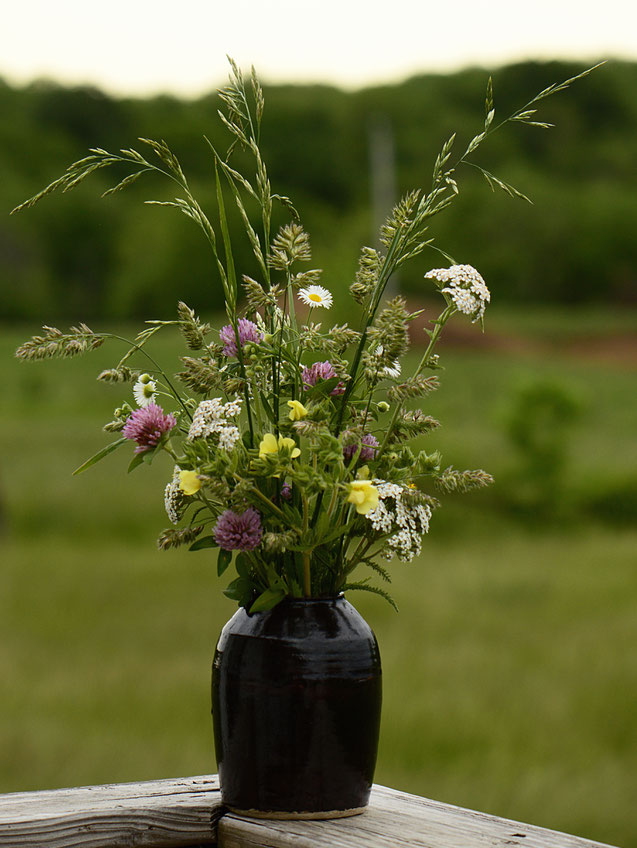 The diversity is wonderful, at least from a plantsman's point of view.  The horses clearly view some of the plants as more edible than others, and of course fleabane must not be eaten as its name is well-earned.  So far there are not many butterflies or bees, but the weather has continued to veer unseasonably cold (as it certainly is tonight), so the little winged pollinators can hardly be expected to show yet.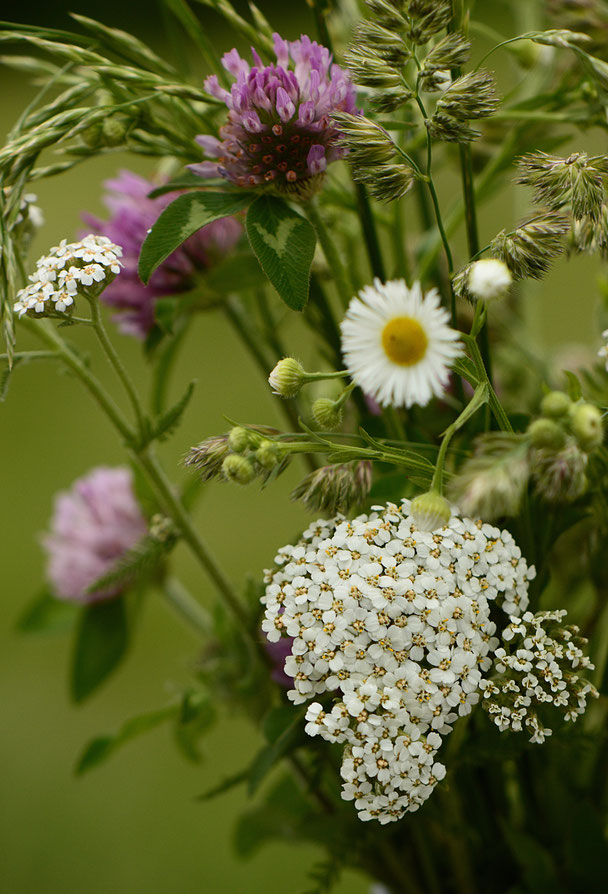 For context, here is a shot of the pasture, complete with Johnny in one corner.  The lovely old red barn belongs to the neighbors, who own the adjoining 1840s farmhouse as well.  At least Johnny and the rest of my little equine crew now have run-in sheds, though Johnny is still unsure whether he wants to use his!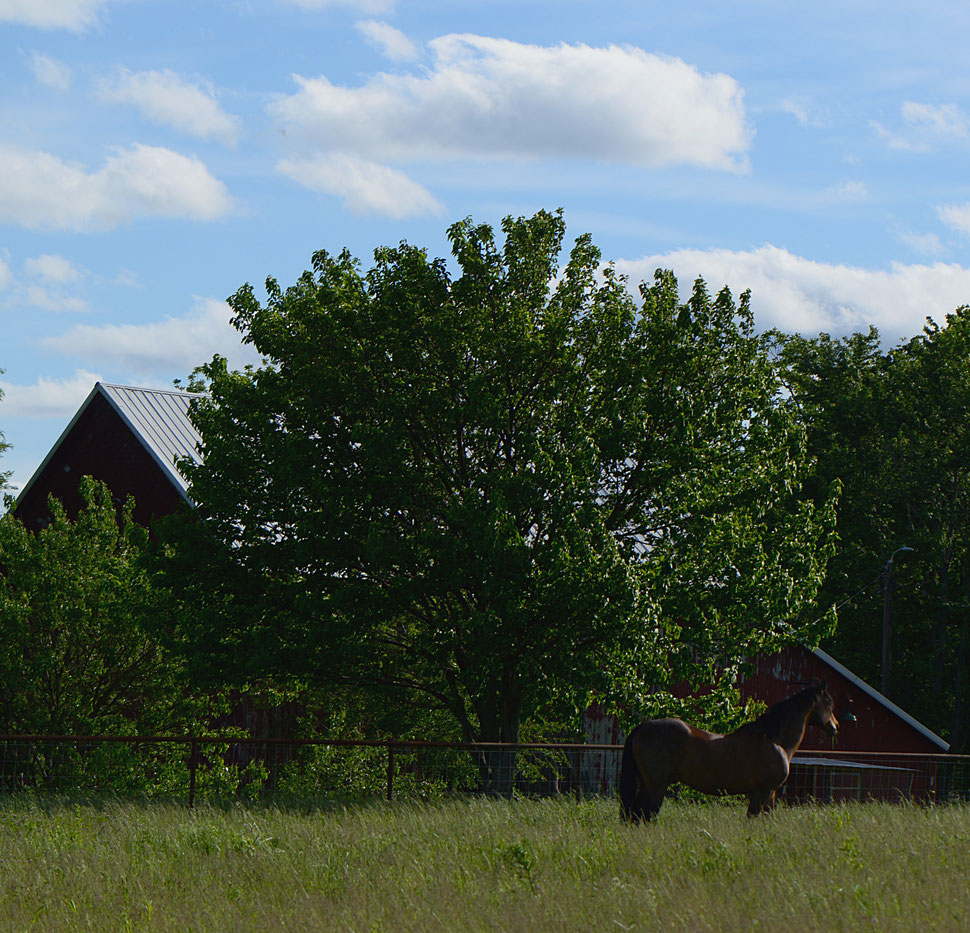 Hopefully I can get some of my wildflower pictures up for Wednesday; photographing them earlier was a treat.  
Meantime, here is my contribution for 'In a Vase on Monday', the weekly theme at Rambling in the Garden.  This batch was most certainly foraged, as Cathy encourages us to do sometimes, as well as collecting flowers from the garden.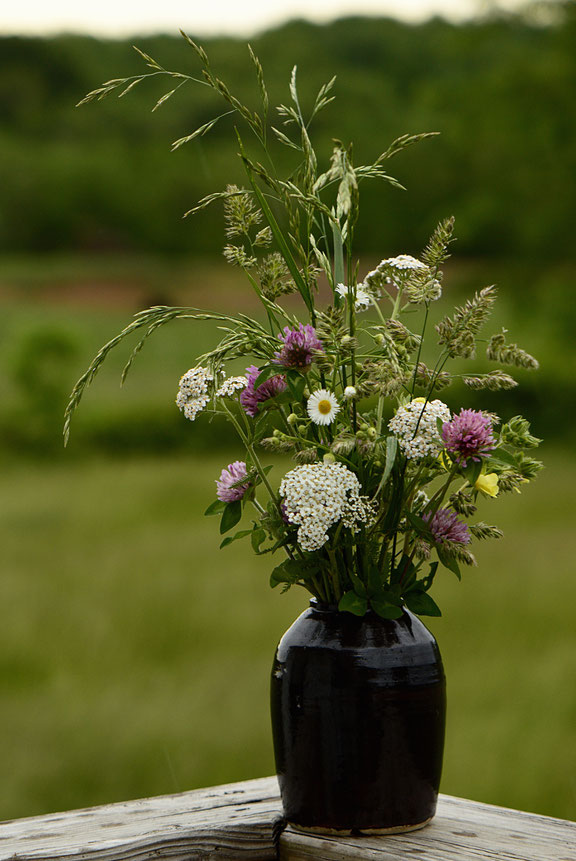 Weather Diary: Thunderstorm with heavy rain; High: 61 F (16 C)/Low: 48 F (9 C); Humidity: 59%-100%