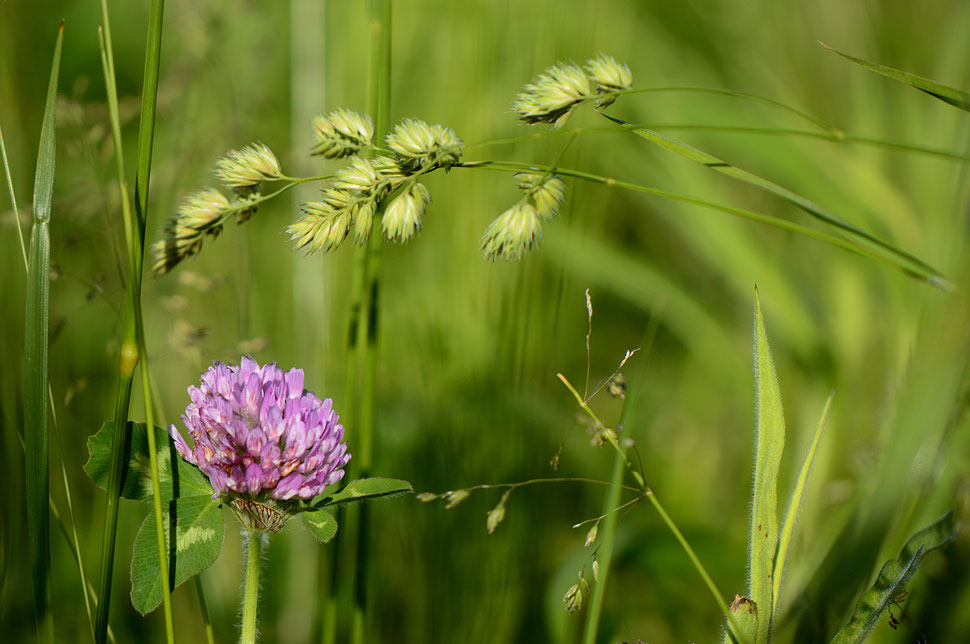 In my last post I picked a collection of wildflowers from the horse pasture.  This area is behind the house and higher up the hillside; there is plenty of sunshine (when the sun is shining anyway) but still also plenty of water.  In fact, we have been getting so much too much rain that everything continues to be seriously soaked even high up the hill.  Down the front hillside is a seep where, in wet periods, the water comes oozing out and runs on down to the street.  At present it is burbling away, gushing into the roadside ditch.  Definitely a jolly little spring and quite a change from the desert...
But back to the wildflowers.  They seem mostly to be upland types: cinquefoil and yarrow, for instance.  Perhaps the wildflowers will aid me in selecting garden varieties?  I had intended to go with dryland perennials, given our south-facing hillside; but all this soaked soil is making me wonder whether that is a good idea.  The naturally occurring wildflower selection would still indicate it might be right.
Anyway, here is a gallery of photos from Monday morning's tour with the camera. 
Hope you've enjoyed touring along with me!
Weather Diary: Cloudy with thunder; flash flooding and tornado watches in effect; Temperature and humidity data not available