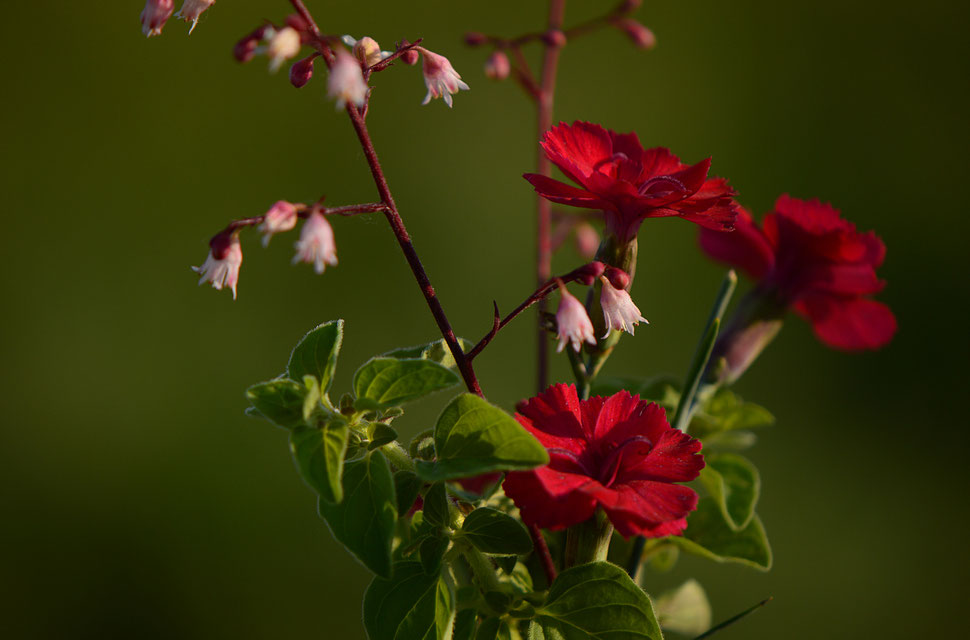 Today's posy is a tiny little concoction in my smallest bud vase.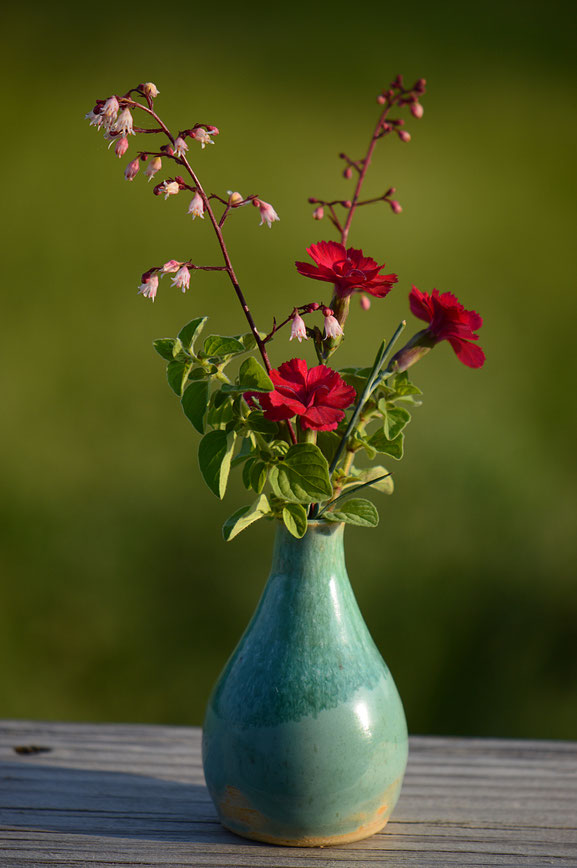 The coral in the title comes from coral bells, as my Heuchera 'Carnival' is finally beginning to flower.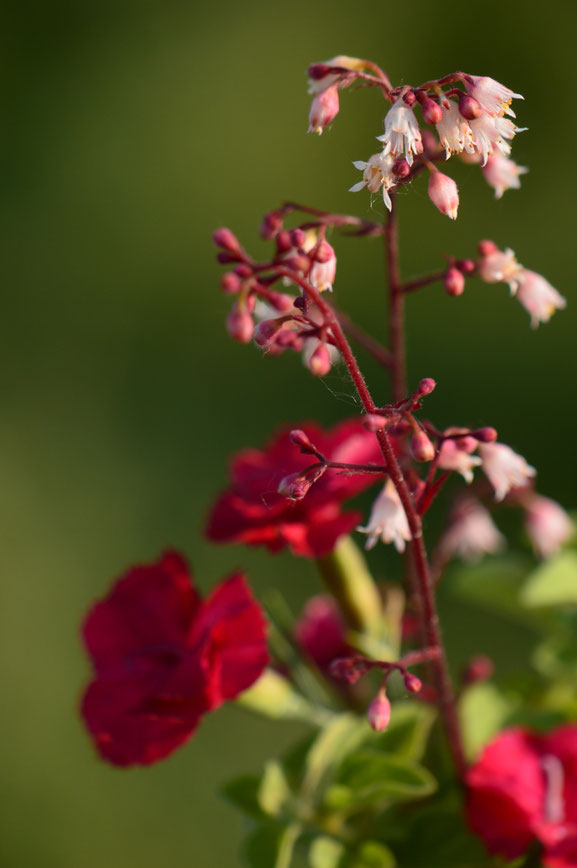 In addition to the Heuchera...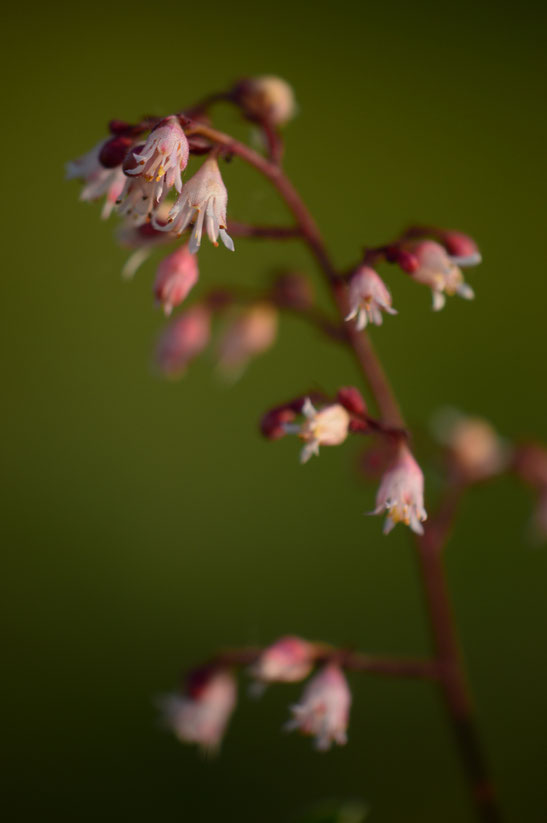 ...Dianthus 'Frosty Fire' is supplying some deep wine color - a good deal darker than this photo shows.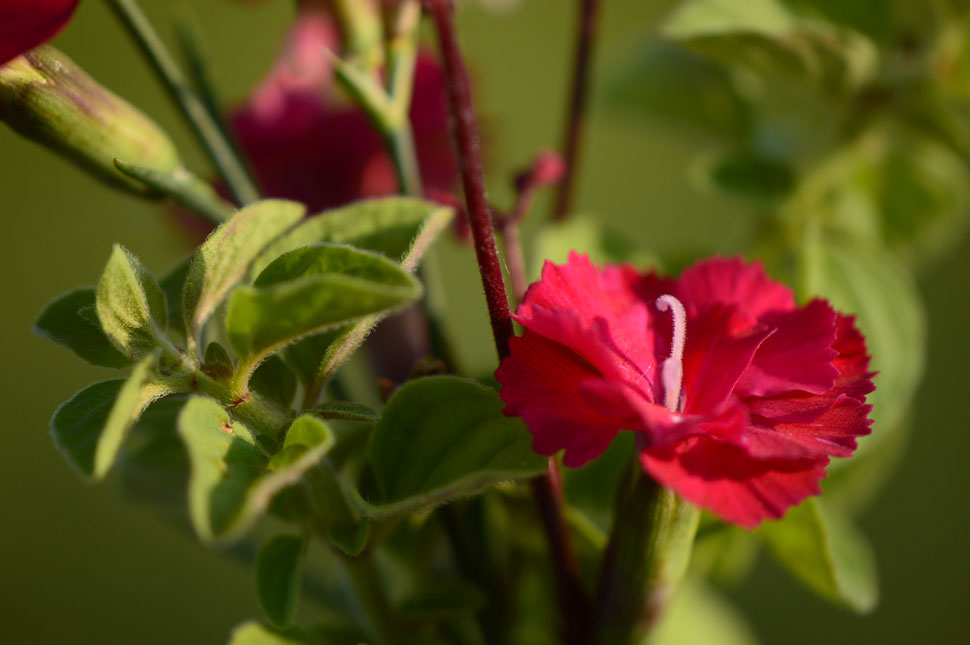 And there are a couple of sprigs of oregano.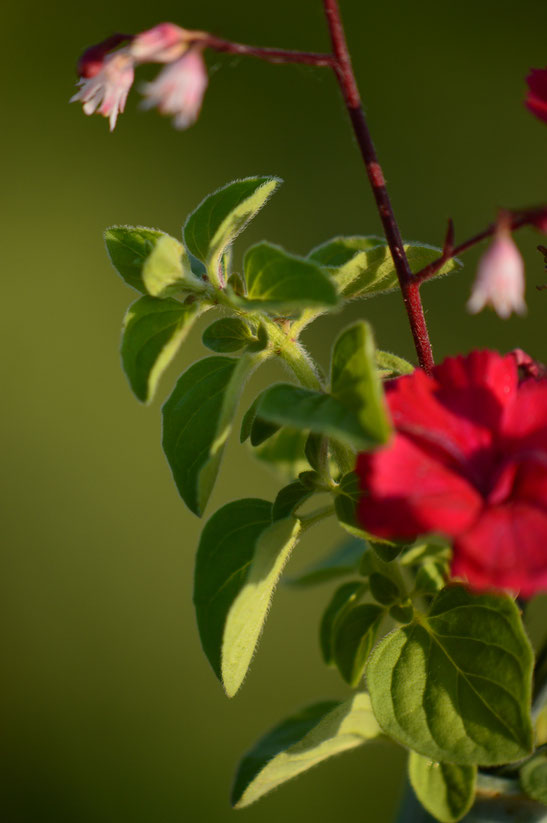 But fortunately the fragrance is coming mostly from the dianthus, and it is delightful.
The vase was thrown on the potter's wheel, then glazed all over with a copper-bearing glaze, while the top was dipped also in what is known as a flow glaze.  This clear glaze becomes very fluid during the firing process, flowing (hopefully gracefully) down the shoulder of the vase to create a streaked or mottled effect.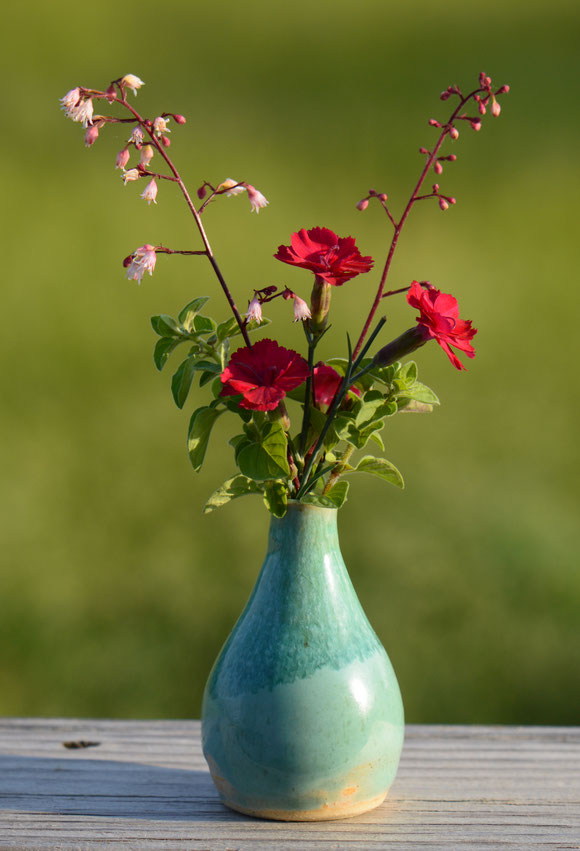 I'm happy to say that both the Heuchera and the Dianthus are getting well established in the front border.  It's a pleasure to be able to pick flowers directly from a garden again for the wonderful In a Vase on Monday at Rambling in the Garden.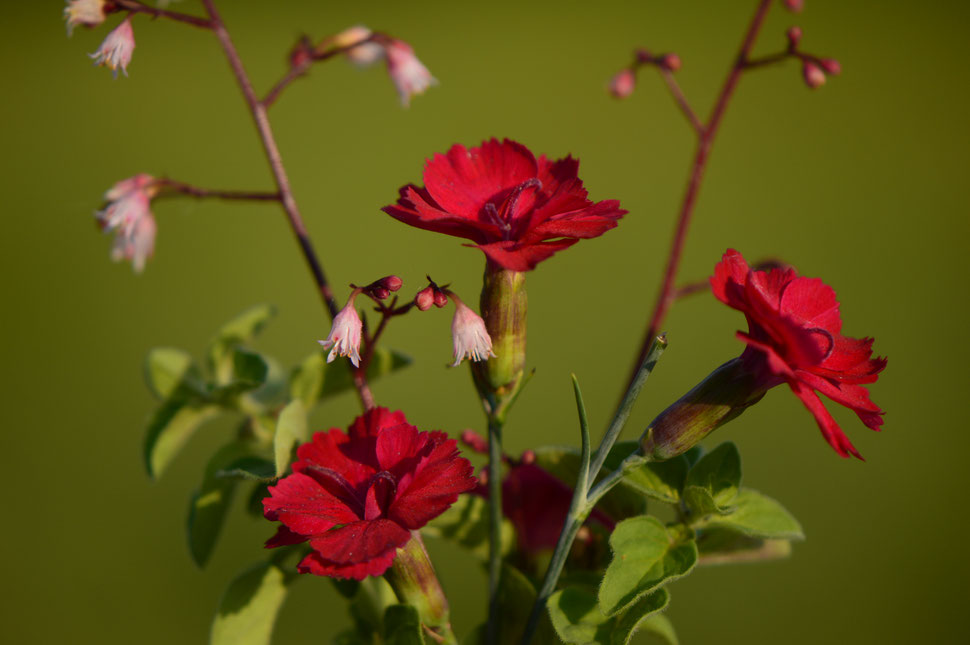 Weather Diary: Partly cloudy