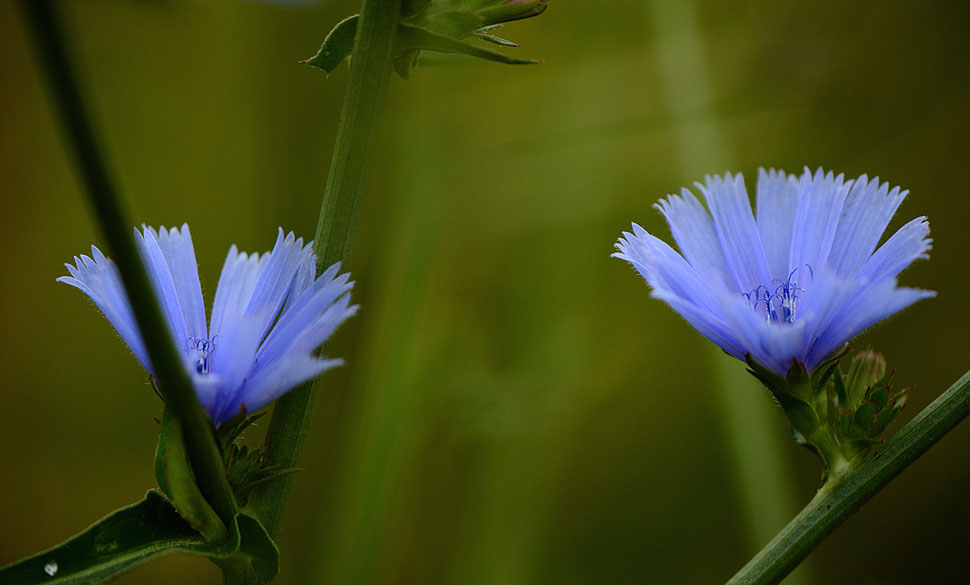 Although many of the same wildflowers have been blooming for weeks now, there is a change as the season progresses.
Most notable along the roadsides are the daylilies (Hemerocallis) and prairie roses (Rosa carolina).  I have no pictures of these as it is difficult to park and photograph alongside our narrow, shoulderless, two-lane county roads.  There is not much traffic, but when it comes, it is typically whizzing by at a full fifty-five miles per hour!  Perhaps someday I shall be braver...
Meantime, the most noticeable change on our property is the brilliant arrival of Rudbeckia triloba, the native Black-eyed Susan.
Mixed deep in the stands of fleabane (Erigeron, probably E. strigosus), are individual plants of Dianthus armeria, the so-called Deptford Pink.  It was introduced many years ago as a garden plant, but apparently now exists chiefly in the wild here.  It is not very large, but the brilliant color does catch the eye!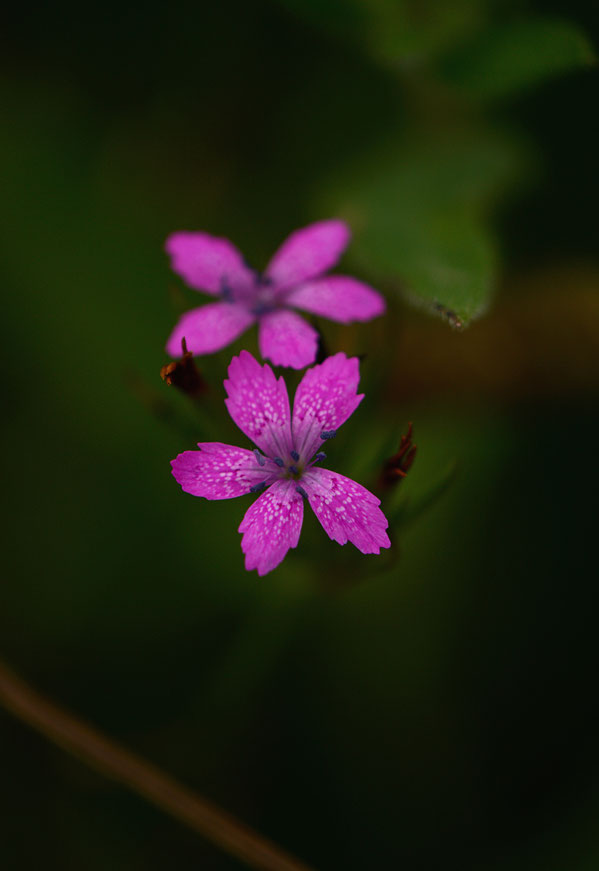 And of course there is chicory (Cichorium intybus), the refreshingly blue-hued flower of midsummer.
This is another plant long ago naturalized from Europe.  Its pale blue is ubiquitous along the roadsides this time of year.  And it is good forage for horses and, apparently, also approved by this little creature...
Happy midsummer from Missouri!
Weather Diary: Fair; High: 81 F (27 C)/Low: 66 F (19 C); Humidity: 43%-94%