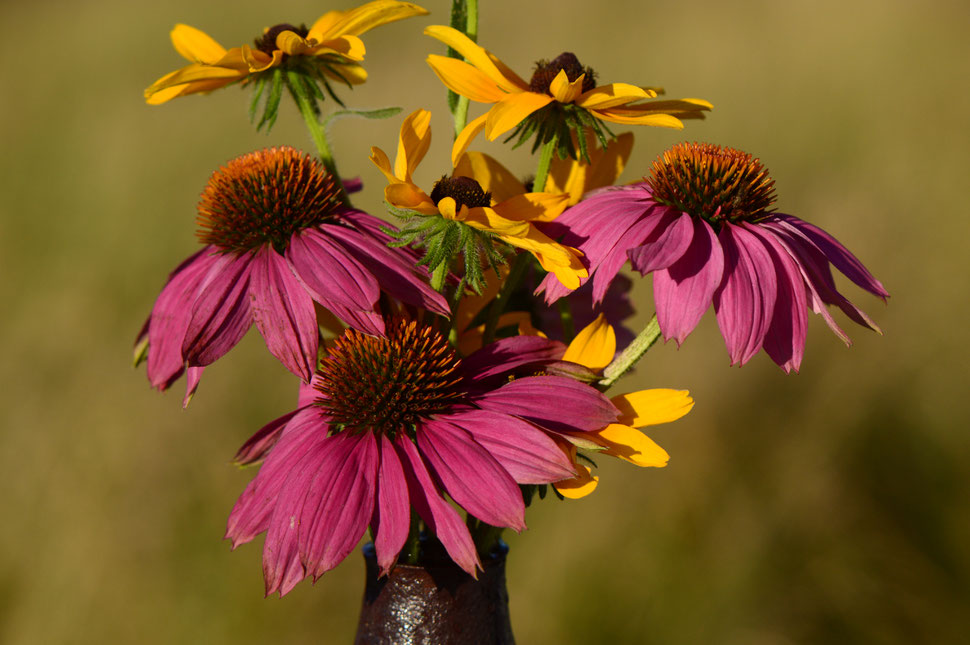 Today's vase celebrates the arrival of the large-centered flowers of midsummer, in this case Echinacea and Rudbeckia.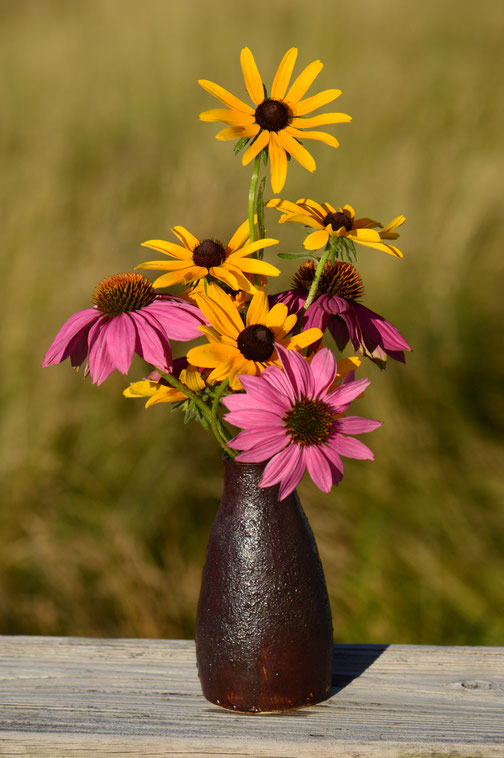 In this vase, it is a mix of garden flowers (Echinacea purpurea 'PowWow Wild Berry') and wild flowers (Rudbeckia triloba).  But E. purpurea grows wild here, and R. triloba can be grown in garden beds, so there is not much difference!  Both are sturdy native plants that are standing up well to the current rapid alternations of rain and sunshine.
The Rudbeckia is flowering freely in the horse pasture now (see my last post) so there was plenty to cut.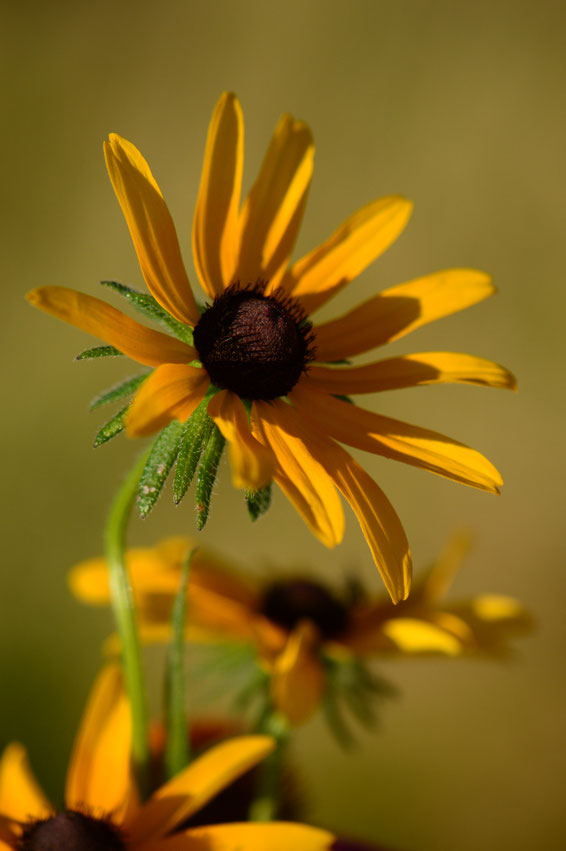 I was intrigued by combining the simple daisy forms...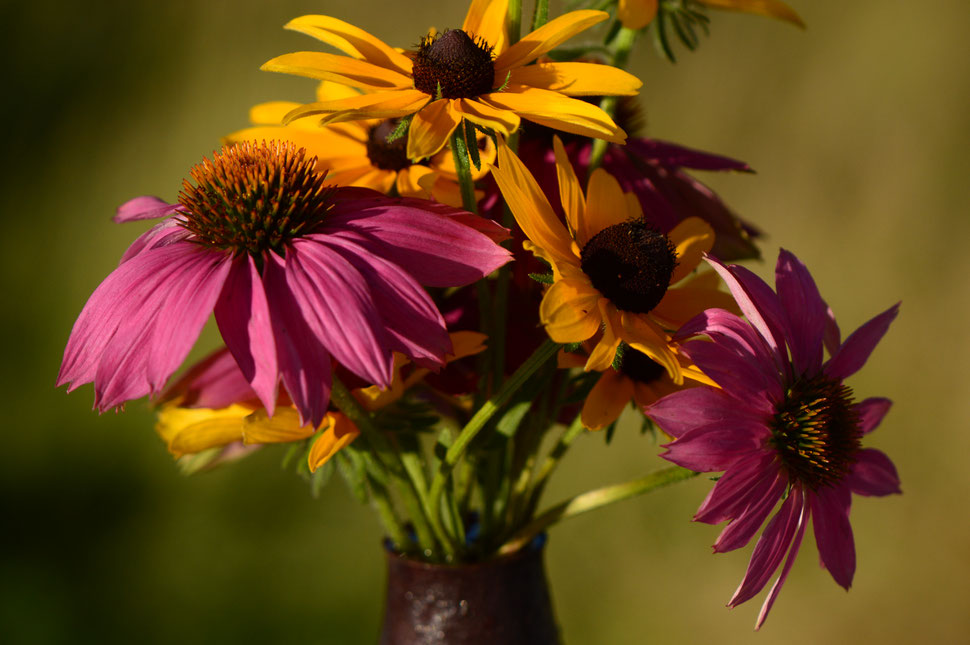 ...which of course are not so simple if one looks more closely at the centers!
I have used a handthrown stoneware vase that was part of a glaze experiment, hence the unusual texture...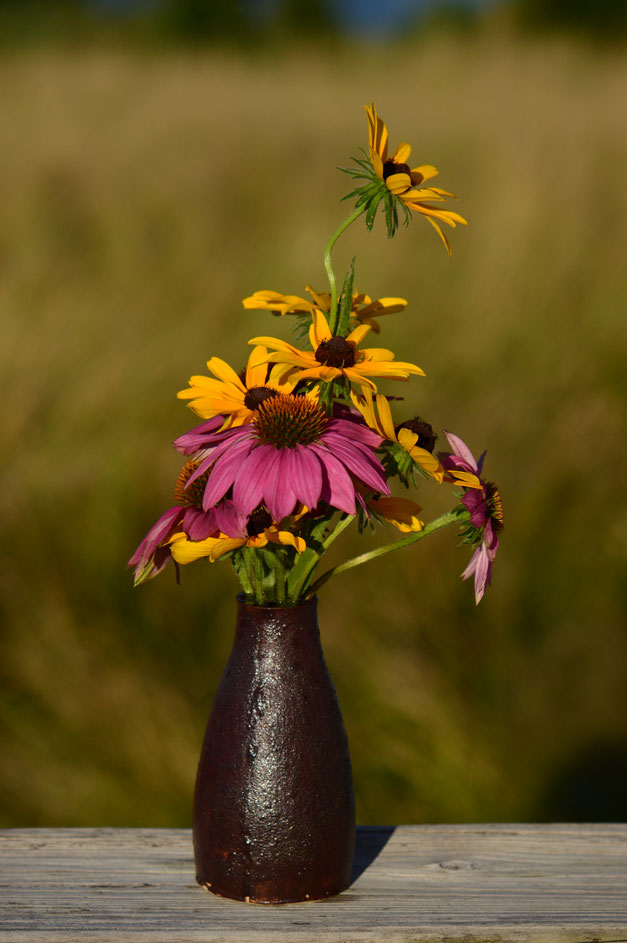 ...and I used only the two types of flowers as they seemed quite enough of a statement by themselves.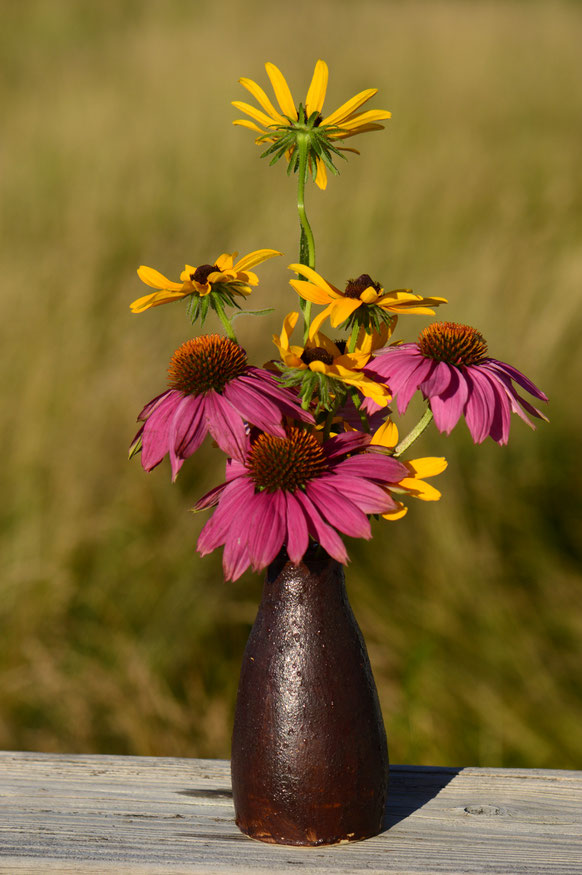 Linking, as always for my vases, with Rambling in the Garden, where Cathy encourages us to celebrate the garden by bringing some of it inside!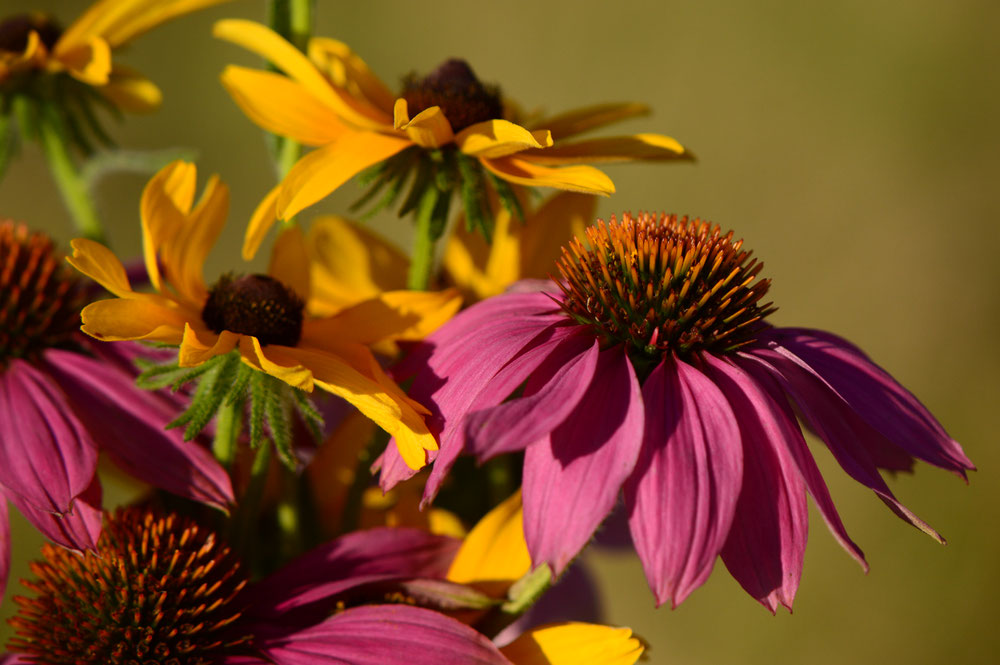 Weather Diary: Fair; High:81 F (27 C)/Low: 64 F (18 C); Humidity: 42%-94%