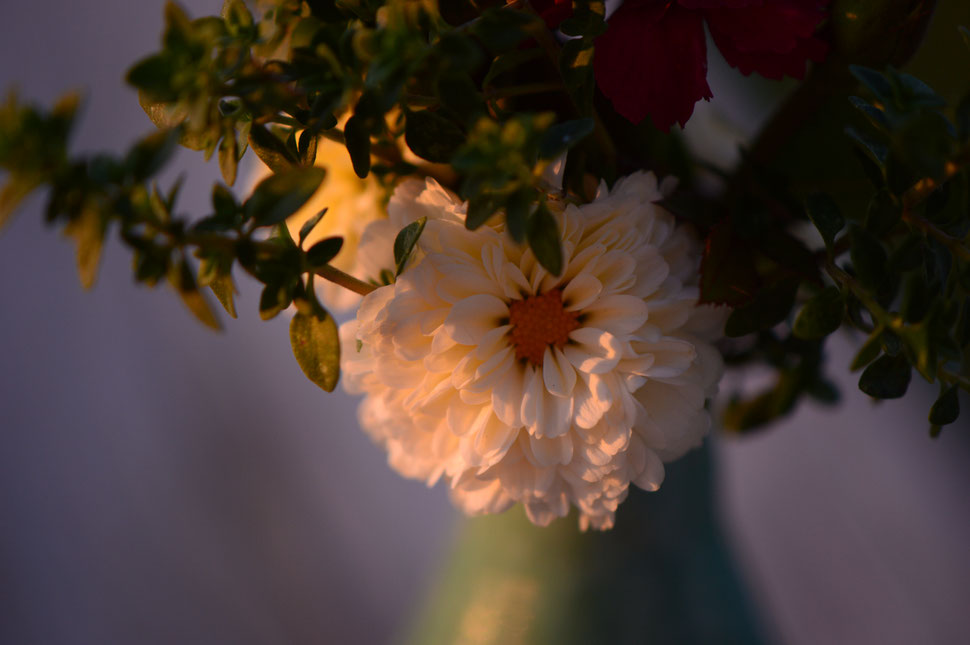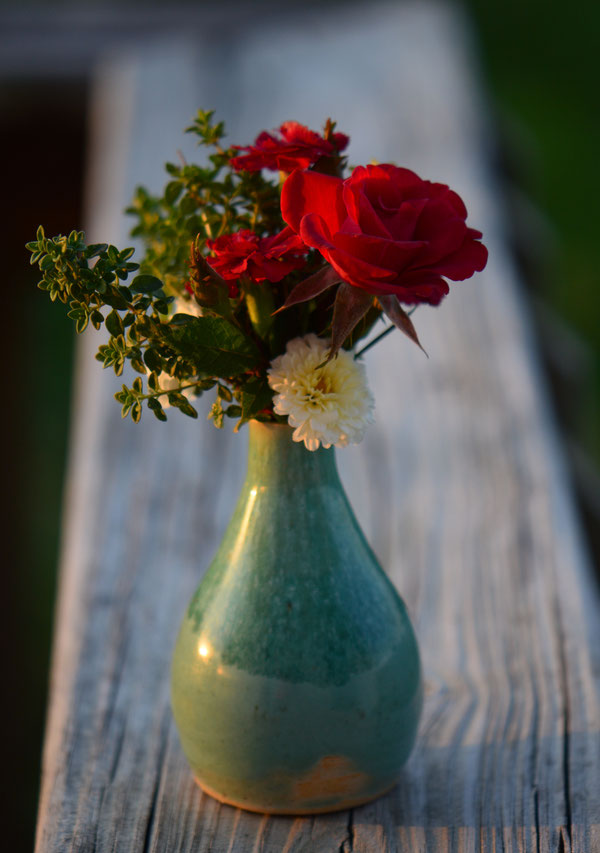 It has been a long time since I've posted anything here at the blog.  I took an unintentional break from most social media connections as I have been overwhelmed with all the emotional adjustments that continue to be necessary since leaving Arizona last December.  Without saying a great deal about this, I am so grateful for all the support I've received here and elsewhere; finding a good therapist has helped immensely, though the healing process is proving unavoidably slow.
The new garden has gone in with comparable delay because I have been dealing with intense fatigue.  I must say crabgrass has a way of taking advantage of such difficulties!  Just during the last week I've begun planting again, putting in some of the antique irises I ordered earlier this year.  My intention has been to concentrate more on species and antique flowers in this little garden, though most of my initial purchases don't really bear that out!  But the irises and my rose order (the latter awaiting more energy from the gardener and better weather for planting) are all antiques.
Meantime, it is Monday and time for a vase, however tiny.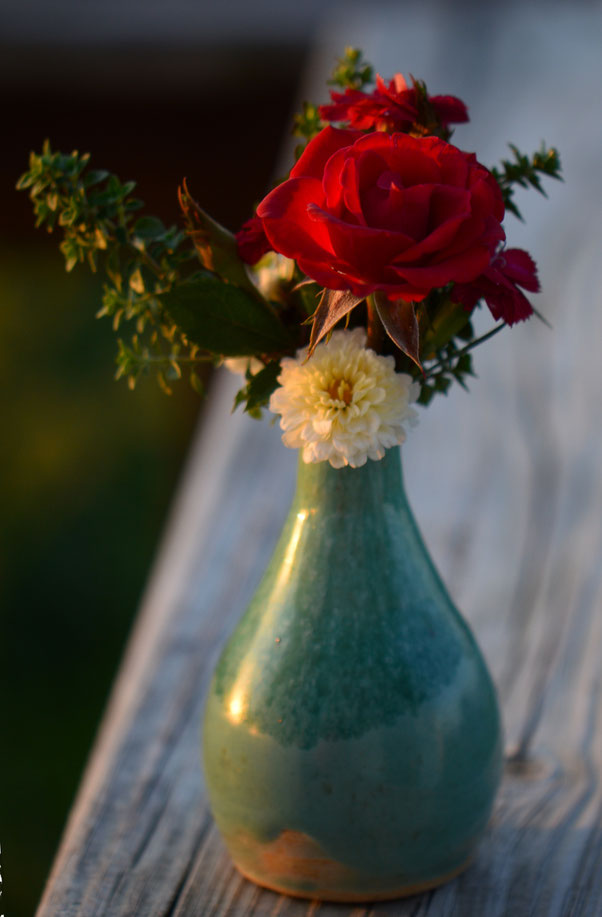 I have used my smallest stoneware bud vase; there is nothing quite so useful as the smallest vases sometimes!  It contains a red rose from my miniature - now well established in the border - and a few blooms each of Dianthus 'Frosty Fire" and a cream-colored chrysanthemum I picked up a couple of days ago.  There is also plenty of Lemon Thyme, which is running riot in its nursery pot though still waiting to be planted out!  As you may imagine, it's a pleasantly scented little bunch.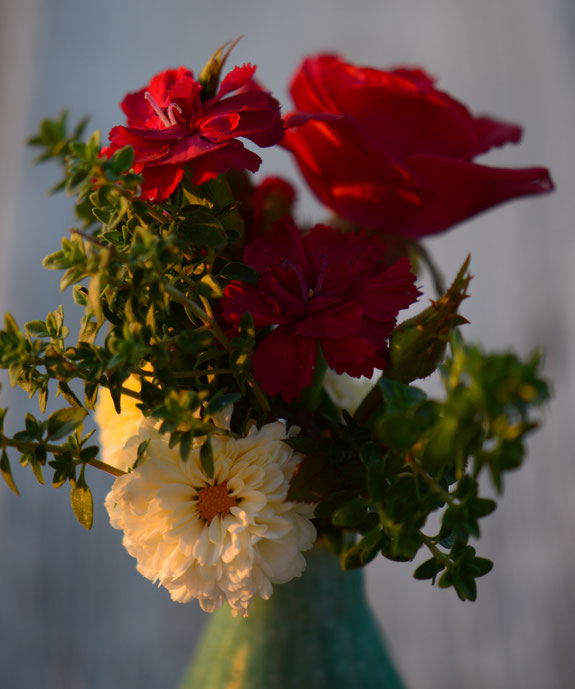 Although I have not been very active in my normal social media outlets, I have recently written about some of my experiences.  If you would like to read the posts, here are the links to the articles as published on Medium: Social Media Saved My Life: Part 1, Part 2, and Part 3.  These are 'Friend Links' and will take you behind the paywall, so there should be no problem with access.
Hopefully I will go on feeling just this little bit better, so I can continue to plonk things in the new garden and share it with you!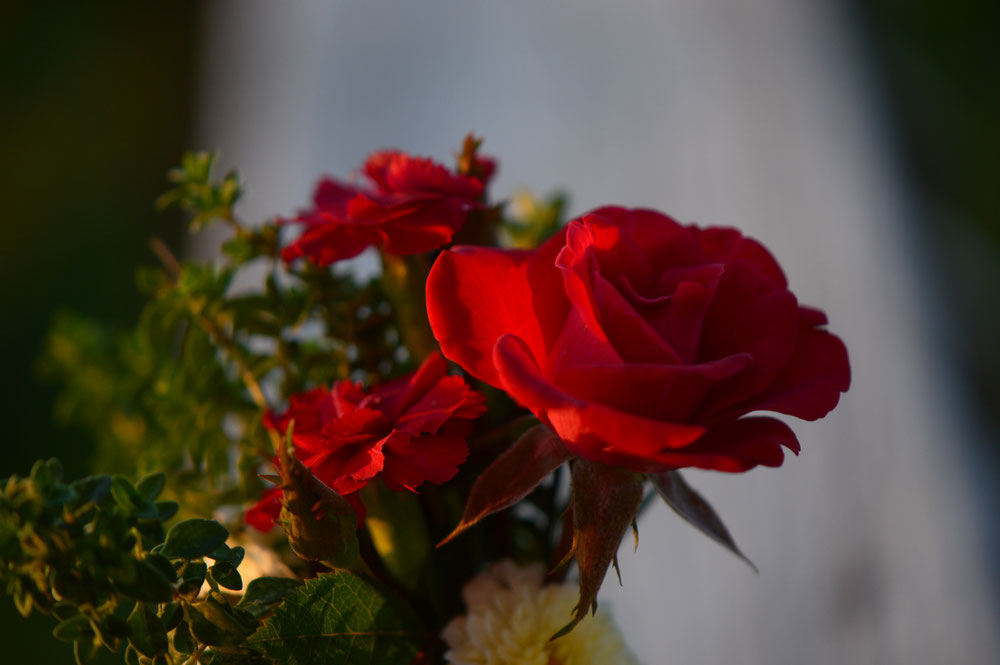 Weather Diary: Fair; High: 95 F (35 C)/Low: 72 F (22 C); Humidity: 50%-100%, Heat warnings in effect, with heat index reaching 110 F (43 C) today