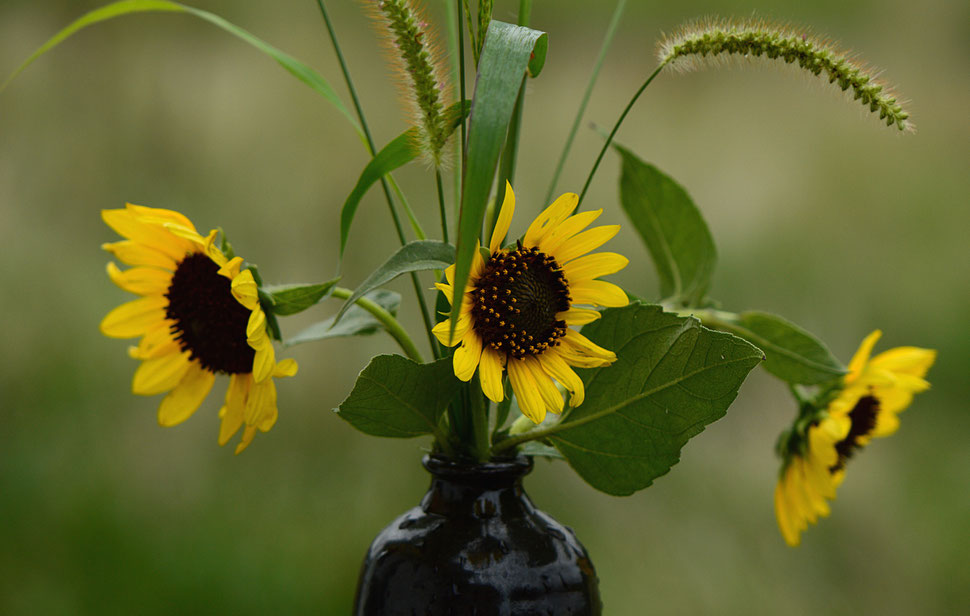 Recent days have seen the arrival of wild sunflowers on the west side of the property.  I wasn't sure how they were faring in all the rain we've been having, but when I tramped down the driveway to check on them, there were still some blooms available to cut.  The individual flowers aren't very big (as sunflowers go), but they are a wonderful bright touch on a gray day.  I photographed them on our tiny front porch, looking over toward the neighbors' pond.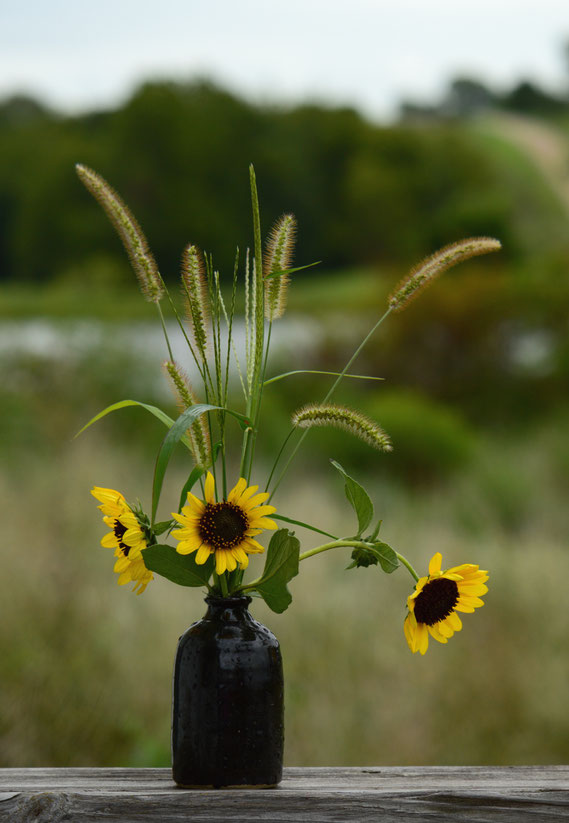 I cut only three blooms; there were more in various stages from bud to fully open.  None are seeding out yet, but I'm sure it won't be long, and I'm sure the birds will be delighted.
I used my small stoneware 'ink pot' vase.  Even with its narrow neck, there was room for some more stems, so I went out and collected some grasses.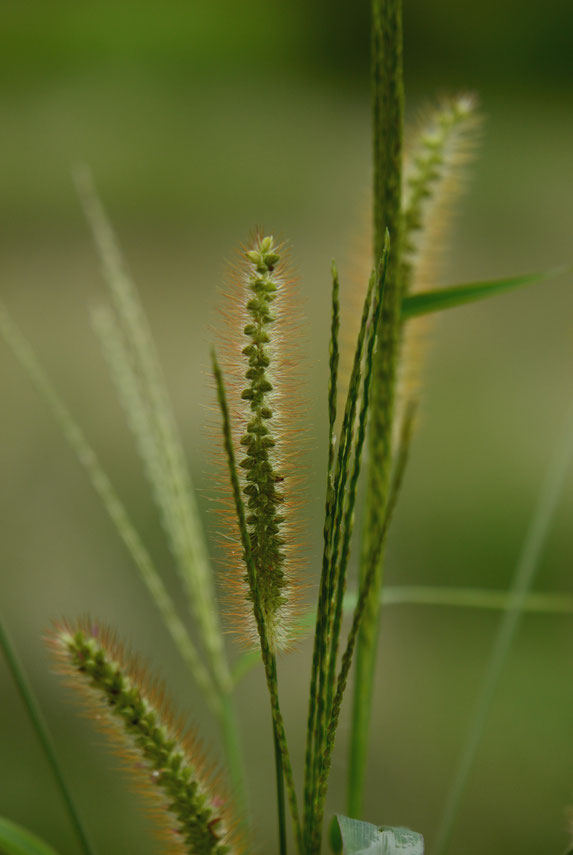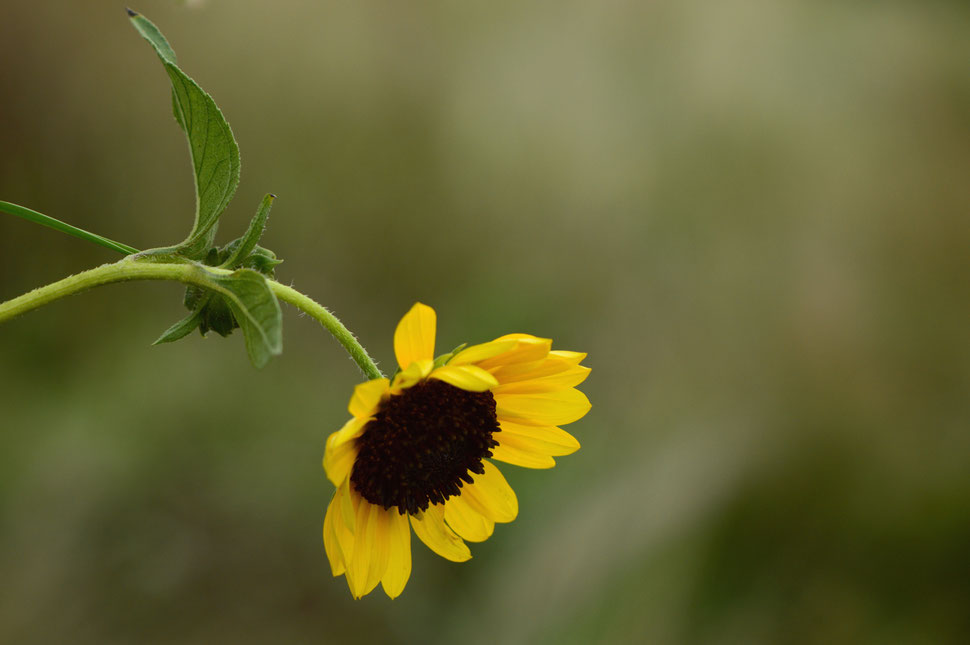 Weather Diary: Cloudy with rain and thunderstorms; High: 77 F (25 C)/Low: 64 F (18 C); Humidity: 83%-100%