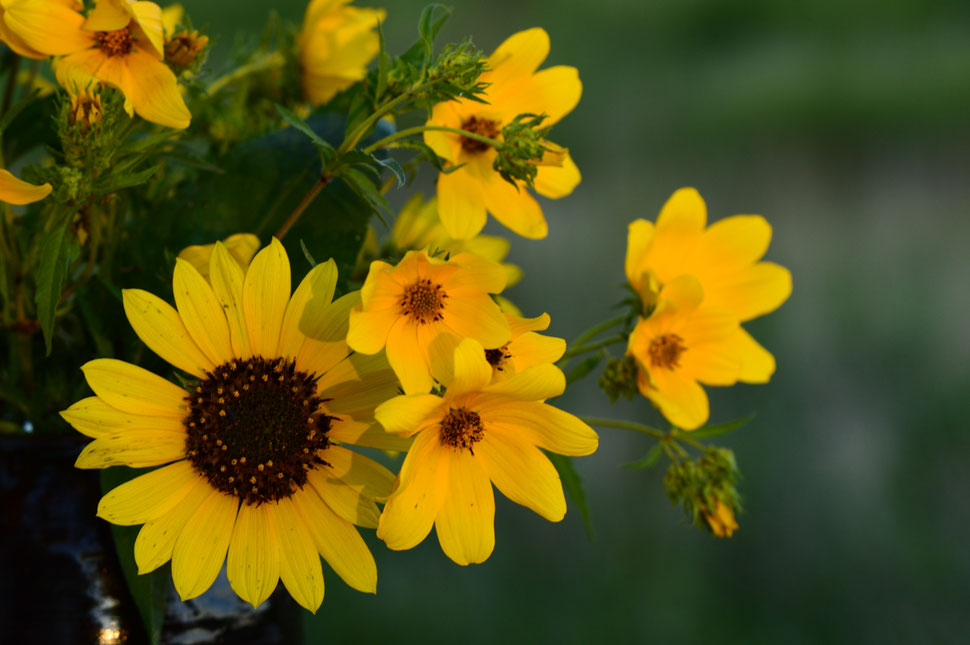 I must keep this post short because it's quite late as I write this, but I couldn't miss sharing all this lovely yellow!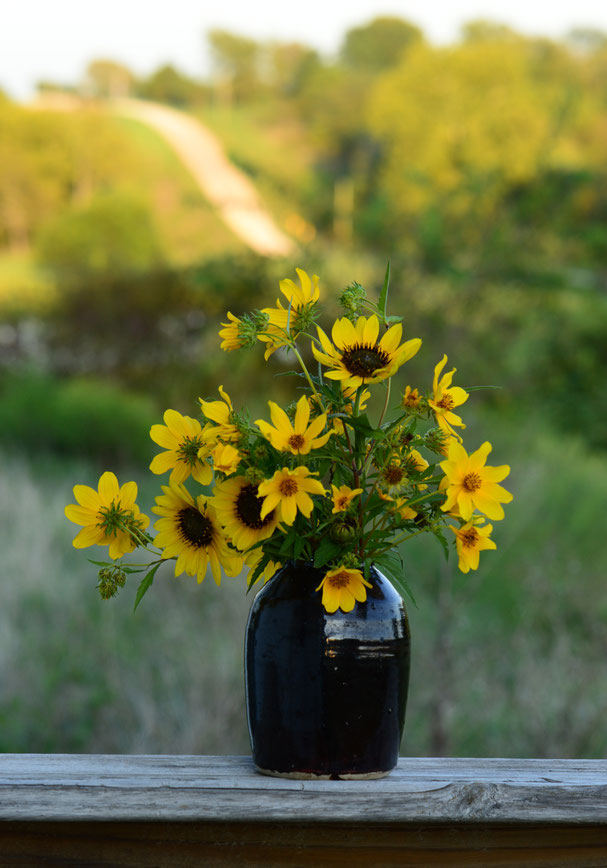 There are wild sunflowers...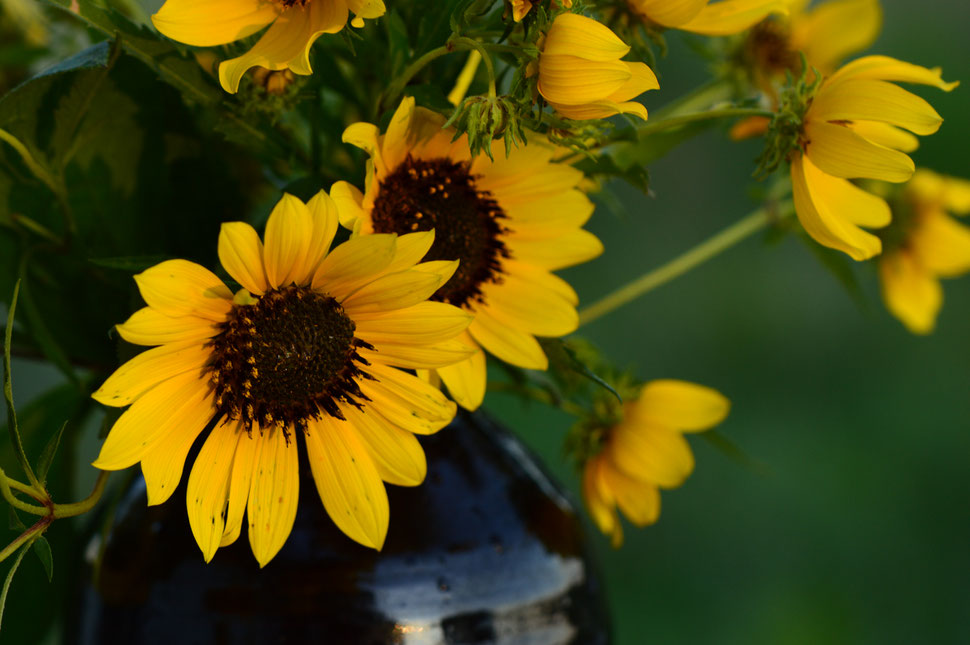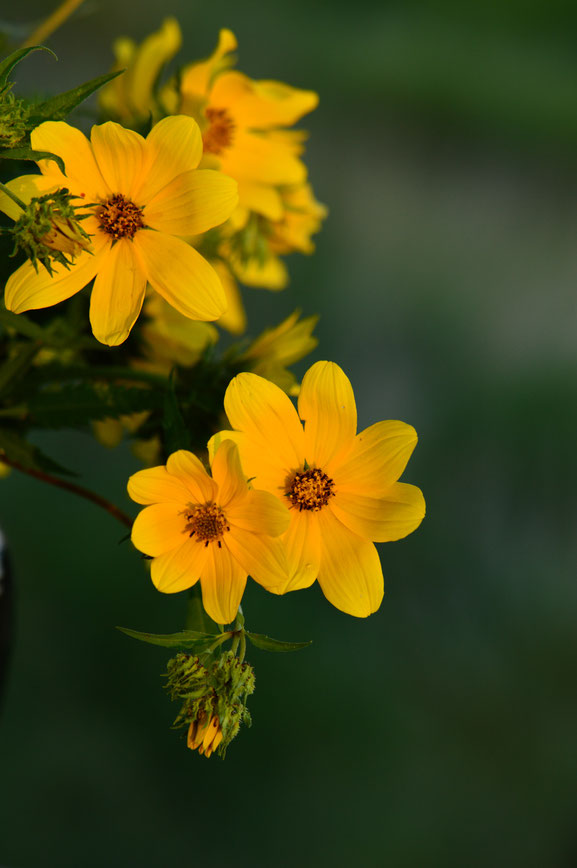 Both were picked (by my sister, thank you, Sarah!) from our yard.  The Coreopsis is making solid banks of gold along the roadsides now.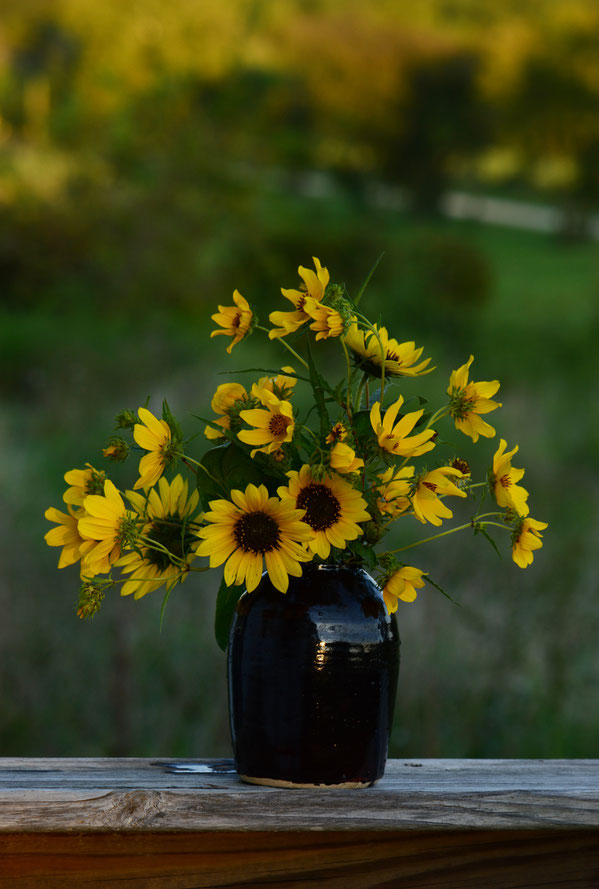 Celebrating In a Vase on Monday as it turns into Tuesday... Hope you all have a lovely week!  Do check the other vases at Rambling in the Garden!