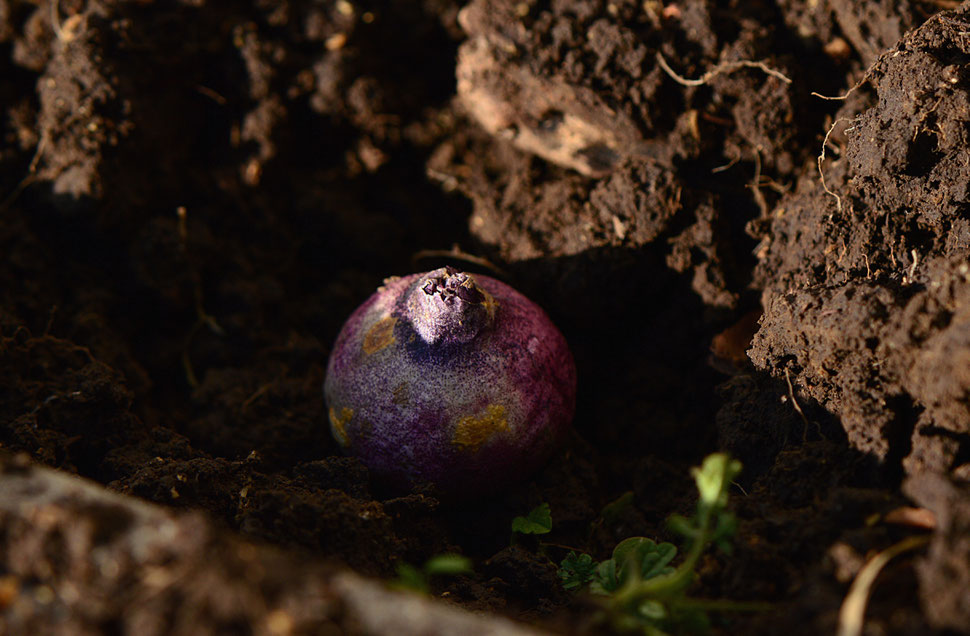 Years ago, in my first garden (some forty miles away from my current 'digs'), I grew a number of  minuscule spring bulbs.  The types that get classified as 'miscellaneous' in the catalogs, or left to catch one's eye in alphabetical order.  The kinds that get jumbled into cardboard boxes at the nursery, waiting to go home with a discriminating bulb lover or perhaps an adventurous newbie. 
That newbie was I myself when I first planted little handfuls of these dainty bulbs. And having once been planted, they tended to naturalize nicely.  I fell in love with their tiny, unexpected, but very reliable beauty.
Among these was one with white flowers, each with a dainty blue stripe running along each petal.  This was Puschkinia scilliodes, the striped squill.  It naturalized over the years, coming up faithfully each April in its crisp blue and white.  Each year I adored its stylish bitty flowers, yet protested about its habit of collapsing in lanky tufts before it had fully bloomed.  I came to the conclusion that our April weather was usually just a little too warm for the comfort of this lovely mountain native.
Some months ago, I was preparing my order for fall bulbs for the new border.  Now, this was an order on a tight budget, otherwise there might have been any number of little miscellaneous bulbs as I love the tiny creatures.  However, the budget...
I thought back about my enjoyment of little Puschkinia and remembered that I had long wished to try an alternative white  (or pale blue) and blue-striped spring flower: this one a true squill, Scilla mischtschenkoana.  Sometimes listed as S. tubergeniana, it is a tad more expensive than either its close relative S. siberica or Puschkinia, but it seems to be readily available as a rule.  It would supply my wish for an ice white, striped little bulb flower.  At the same time it would provide a much earlier bloom season, possibly a month before the Puschkinia, weather permitting.
Small as my order was, one goal was to plant for a full spring sequence.  If all goes to plan, I should have spring bulbs flowering from late March/early April through May, when the iris can take over.  If we get lucky with the weather, a few blooms might break even before that.
Being a true squill, Scilla mistchtschenkoana bids fair to help start the season off as early as possible.  Besides, I have hopes that its earlier flowering will save it from the tendency of lolling on the ground like its later-flowering cousin, getting its face all splattered with spring mud.  We shall see.
In any case, ten little Scilla bulbs went into the ground yesterday.  They have the prettiest bright purple color on their jackets.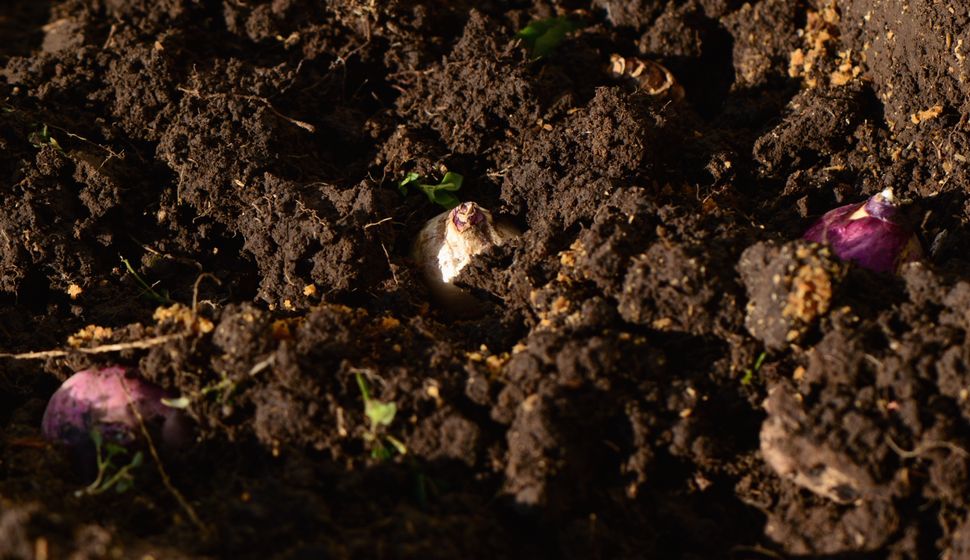 They are planted on top of some Narcissus bulbs (not shown).  Narcissus cyclameneous 'Rapture' is another early bloomer. It's another I've never grown before as well, yellow on yellow, with the typically windswept perianth brushed back from its bright cup.
It's unusual for me to mix bulbs like this, but why not?  Especially as I was needing to conserve energy.  Chronic fatigue and pain are part of life right now, part of the recovery process apparently.  My sister oh-so-kindly helped me dig holes for the bulbs.  I look forward to a time when things will get easier, but I am so happy to have gotten these into the ground.  The idea of spring without my beloved narcissus et al. was not pleasant!  Thank you, Sarah!
Between us, there is a spot ready for my very favorite narcissus, N. poeticus var. recurvus, the poet's narcissus.  But, though there are other bulbs yet to be planted, this little narcissus/squill combination is in, ready to start off next year with smiles from the garden.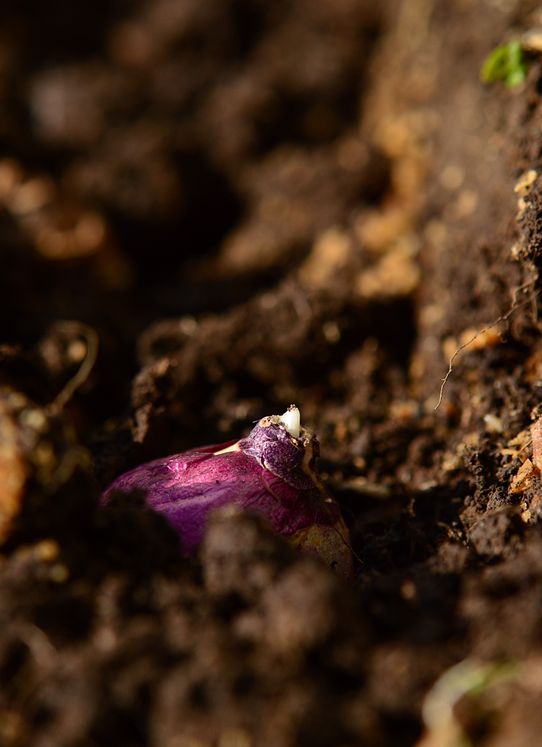 Weather Diary: Fair; High: 64 F (18 C)/Low: 28 F (-2 C); Humidity: 30%-100%