It has been a much milder Thanksgiving Day here than the forecast indicated.  For this I am quite grateful, as are the garden and my horses.  As for BettytheDog, she is quite happy with the light mist that has coated the grasses without icing them (thus far, at any rate).  It appears that the worst weather continues to pass just north of us.
Below is a photo I took with my phone a couple of days ago, while I was in town.  This is a lovely old barn across the highway from the feed store.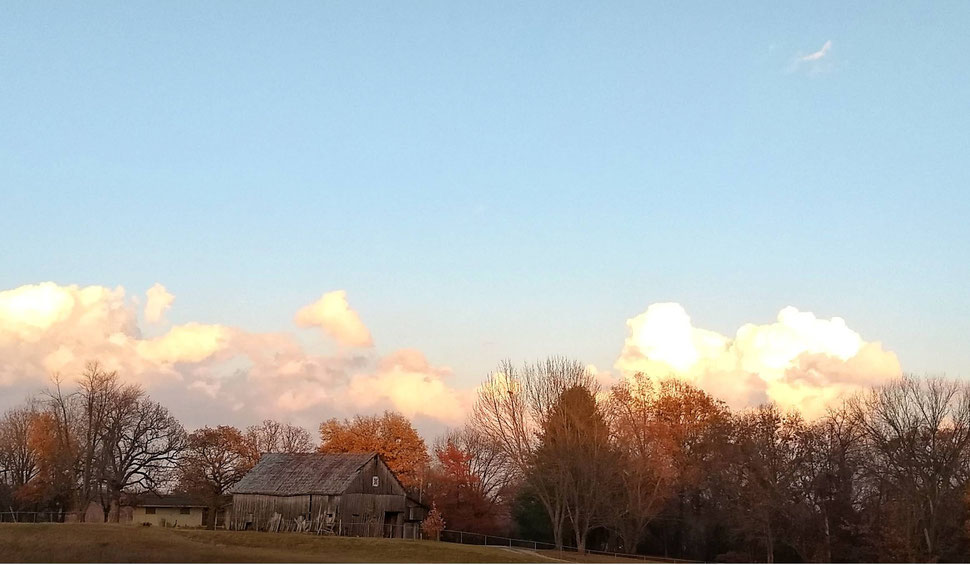 And a haiku describing the views this afternoon at home...
Medley for Thanksgiving Day
Medley: yellow grasses,
Russet fence row's wreathed dry stems,
Dark trees dripping mist.
---
Wishing all of you a wonderful Friday and weekend!
---
Weather Diary: Fair; High: 34 F (1 C)/Low: 30 F (-1 C); Humidity: 80%-100%, light rain and mist