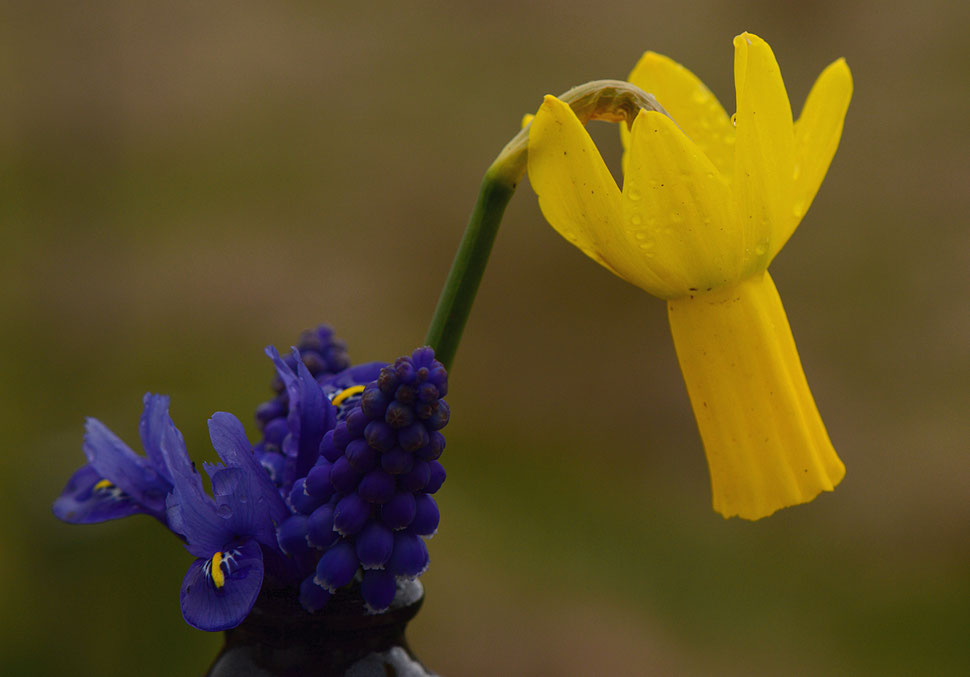 Spring has arrived at last in the unmistakable form of flowers.
The first to appear were the blue-striped white blooms of Scilla mischtschenkoana, which are, in fact, nearly spent now.  Then the deep blue of Iris reticulata "Harmony" quickly joined them.  And now I have a first narcissus bloom as well; this, N. cyclameneus "Rapture".
Our latest bouts of wind and rain have not been gentle with the flowers.  Fortunately they receive some protection from the house front, but I am still glad these little flowers are as sturdy as they are.
For today's vase I picked a late iris and the first Narcissus, as well as a couple stems of noID muscari.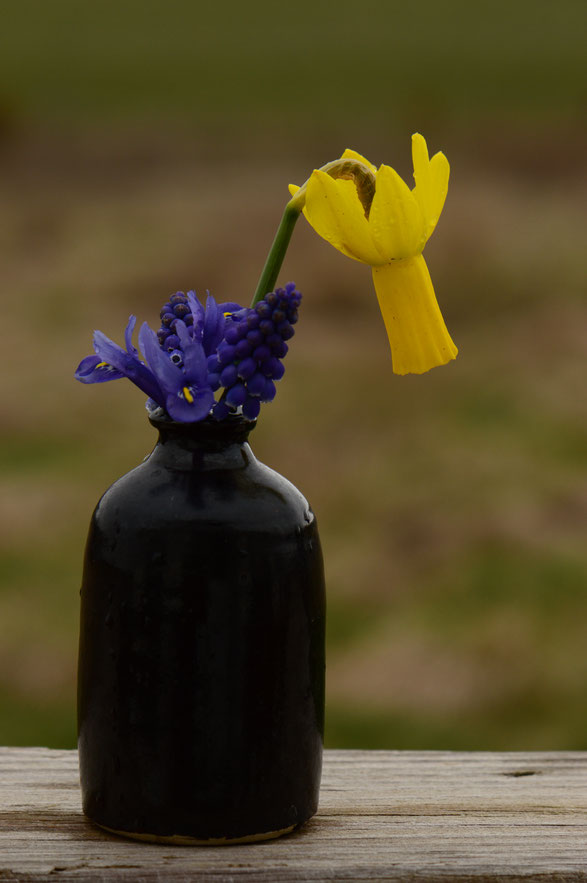 As my title suggests, Narcissus cyclameneus "Rapture" is fragrant.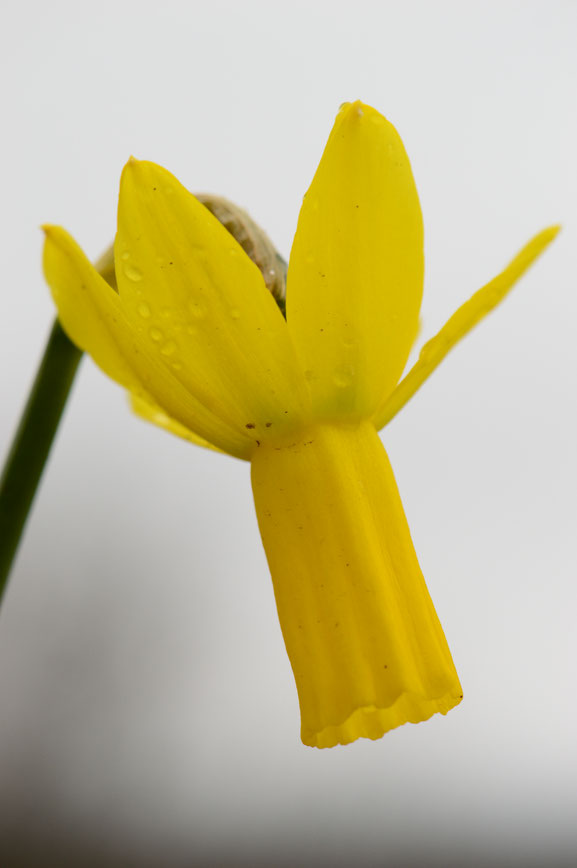 So are the grape hyacinths, just as sweet as the narcissus but with a much deeper scent.  Even the iris has a bit of scent.  
I chose I. r. "Harmony" because I wanted its bright pop of gold in all that lovely rich blue.  It has not disappointed!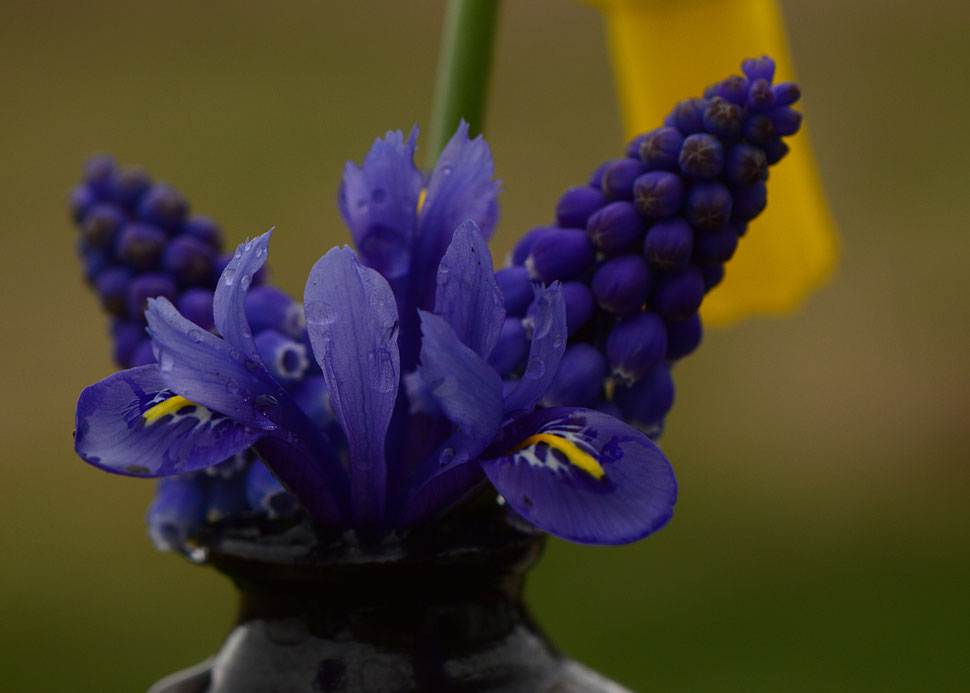 Well, everything seems to growing crazier by the day at present.  Though the garden is still quite small--just one partially planted border--it's a great relief to be able to go out and admire the beauty of the flowers while we stay quietly at home.  
Thanks to Cathy at Rambling in the Garden for hosting In a Vase on Monday each week.  It's so reassuring to have such a regular pleasure these days!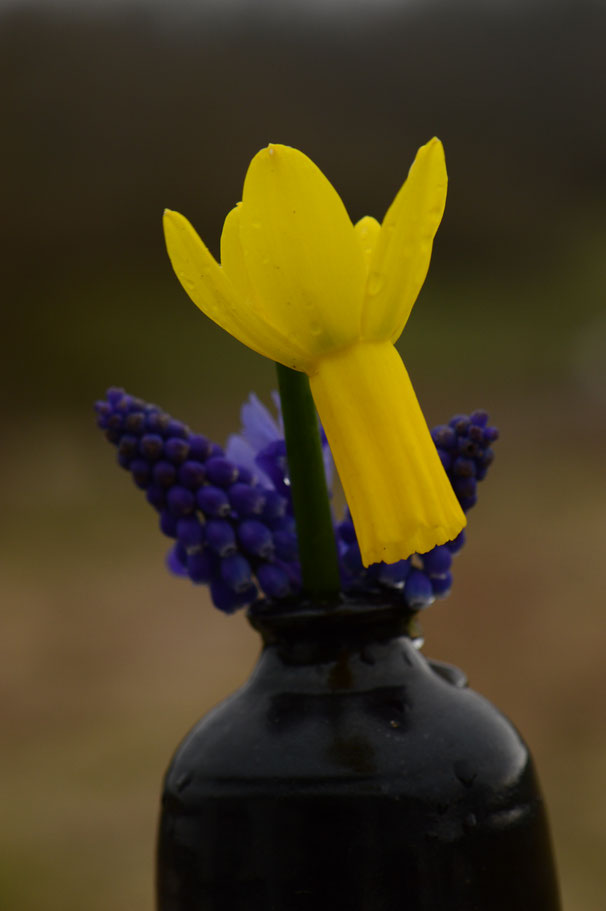 Weather Diary: Overcast and very wet; High: 55 F (13 C)/Low: 45 F (7 C); Humidity: 72%-100%