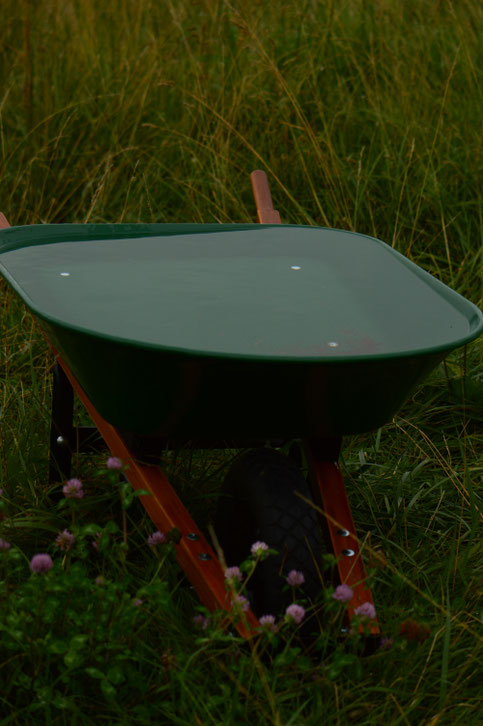 I thought we would be none the worse for a little lighthearted verse today.  Besides I needed to laugh at a rather frustrating incident a couple of days ago!  As you can guess from this, we have had a lot of rain lately.
I give you a photo of the same wheelbarrow last year when it was still a good deal cleaner and we had also had a lot of rain!
---
An Incident with a Wheelbarrow
The mud was deep and sloppy,
And my steps were short and choppy
As I tugged my small jalopy
Through the mud.
My feet got in a muddle,
And I tumbled in a puddle,
And I sat up in a huddle
In the mud.
I gave a mighty, "Blat!"
Which you cannot wonder at
Since it soaked me where I sat
In the mud.
It soaked me to the marrow.
I suspect a smirking sparrow
As I tugged the loathsome barrow
From the mud.
Half its contents were unloaded
And my patience was much goaded,
But I scooped the muck exploded
From the mud.
Yes, I pushed that load unpowered
While I simmered and I glowered;
Then I went inside and showered
Off the mud!