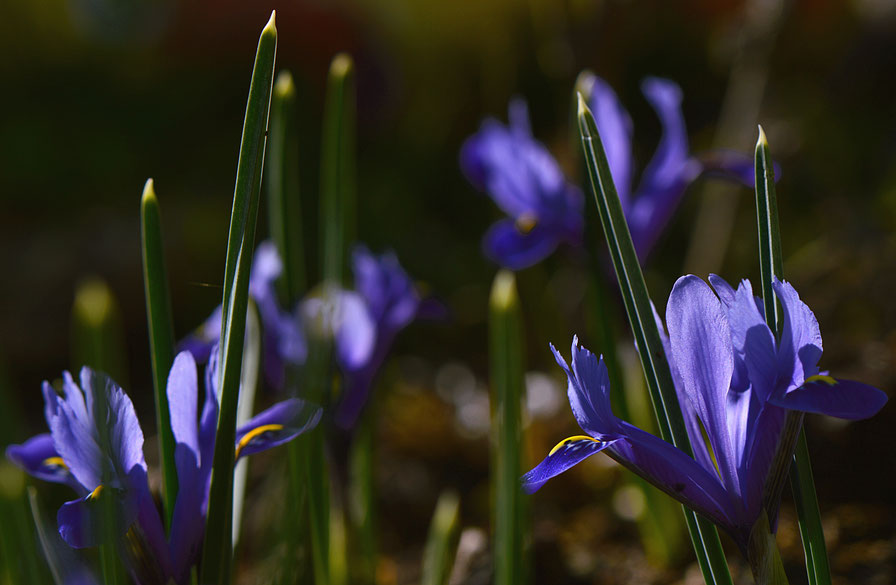 The tiny front garden is just finishing its first flush of spring bulbs. 
I'm quite pleased with my choices for early flowers: squill, rock irises, and the bitty cyclameneus narcissi.  I fully intended to plant snowdrops as well, but I was unable to get to a nursery to buy them, so I have only the bulbs that I purchased online.  What with that limitation and a tight budget, I feel that the sequence of bloom is going well so far.  
The very first to flower was Scilla mischtschenkoana.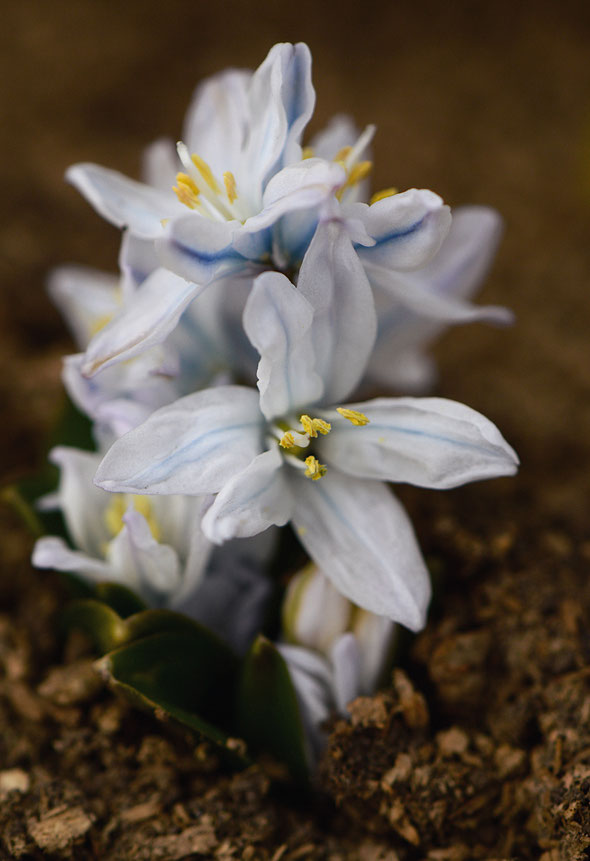 Only about four inches high, they were a happy sight uncurling to the first warming days of late winter.  I love that dainty blue stripe along the petal backs.
The next up--very soon after--were the irises.  I selected Iris reticulata "Harmony" for its brilliant purple-toned blue and the bright splash of yellow in the throat.  After months of a cold landscape oscillating between snow and dried brown grass, that blue was a sight to lift the spirits.
The last of the first bulbs is the lovely Narcissus cyclameneus "Rapture".  It has the typical cyclameneus backswept petals around a long trumpet. Its brilliant yellow and sweet fragrance make up for its small stature.
Since it began to flower, the muscari have opened as well.  These were the only flowers in the narrow border when I began planting.  I'm not certain what variety they are, but the notoriously vigorous old "Heavenly Blue" seems a good guess.
From here it will be more narcissus, along with the perennials I was able to plant last summer, including a small collection of heritage irises.  I spotted tiny buds on the Dianthus yesterday, and my miniature rose has made it through the winter in style.  The one disappointment has been Helleborus x orientalis "Ivory Prince".  Though healthy, its flowers have so far been anything but spectacular.  But hellebore can take awhile to establish, if I remember correctly.  Hopefully it will come into its own eventually.
As you can see, I did not plant any tulips.  This was a strategic choice as I've always found narcissus so much more reliable, especially with respect to rabbits!  I feel they create a very dependable background for experimenting with other spring flowers.  Besides, I love narcissus!
Happy spring!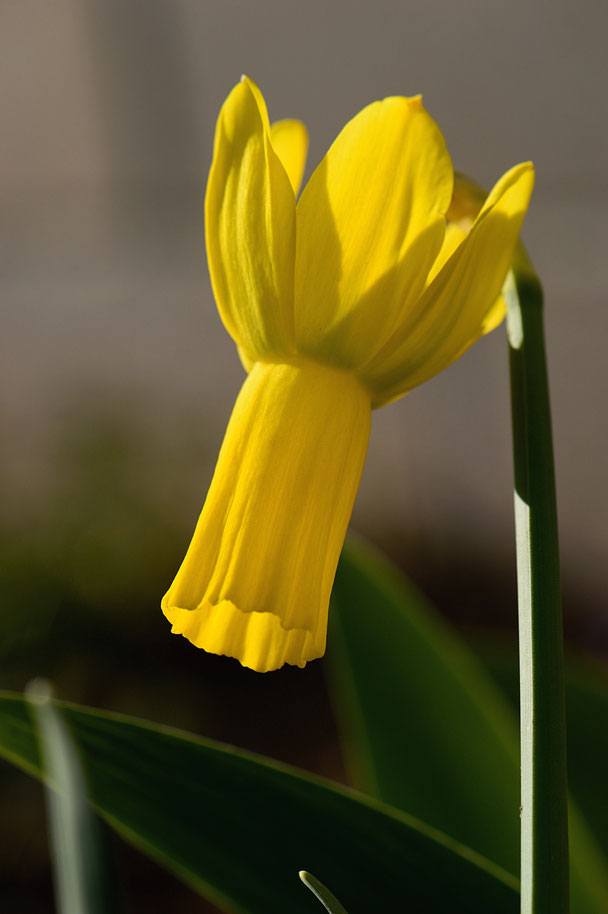 Weather Diary: Overcast; High: 79 F (26 C)/Low: 52 F (11 C); Humidity: 73%-88%, rain last night