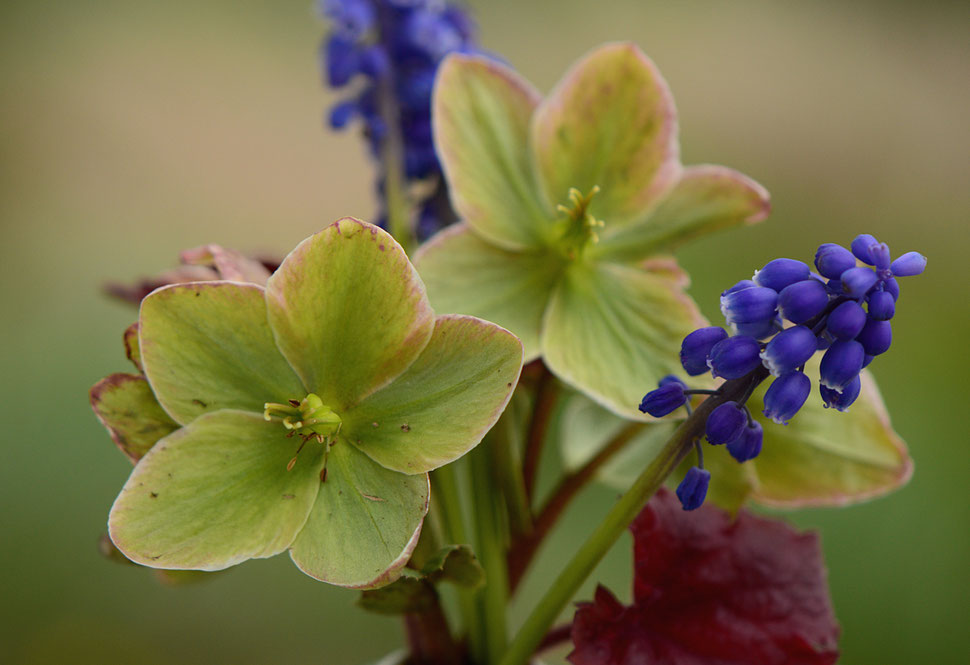 Spring is growing ever greener here.  The new grass is lush, and the trees are just starting to show a faint mist of color across their tops.
The color is echoed in the flowers of Helleborus "Ivory Prince"--not ivory so much as green blushing to pale pink thus far.  I had complained in an earlier post about the showing from this, my only hellebore, but it looks as though I spoke too soon.  Within a week and after a good trimming, its beauties are more easily seen.
I picked a couple of stems for today's vase--not many as the plant is still small and a bit spare with its blooms!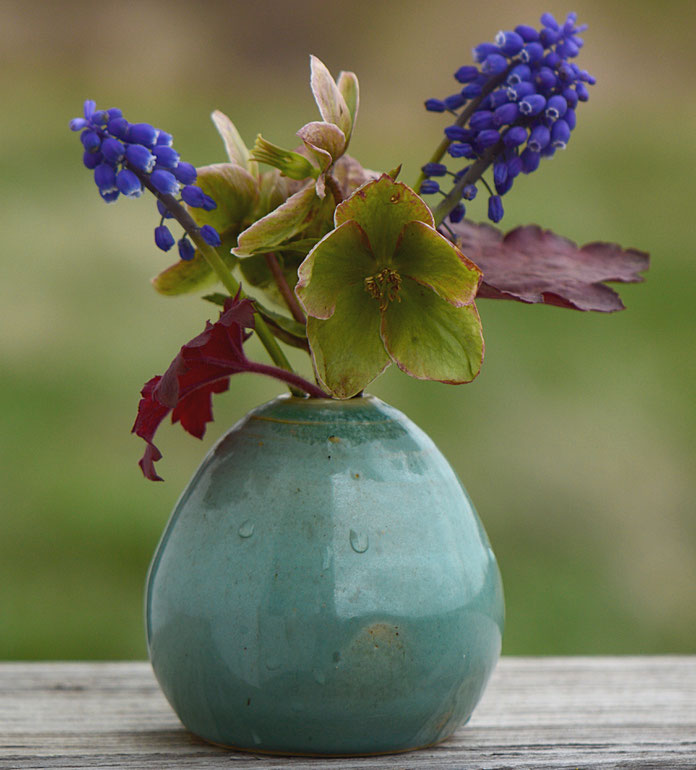 Their substantial sepals in soft, pale green seem to express this part of spring very well.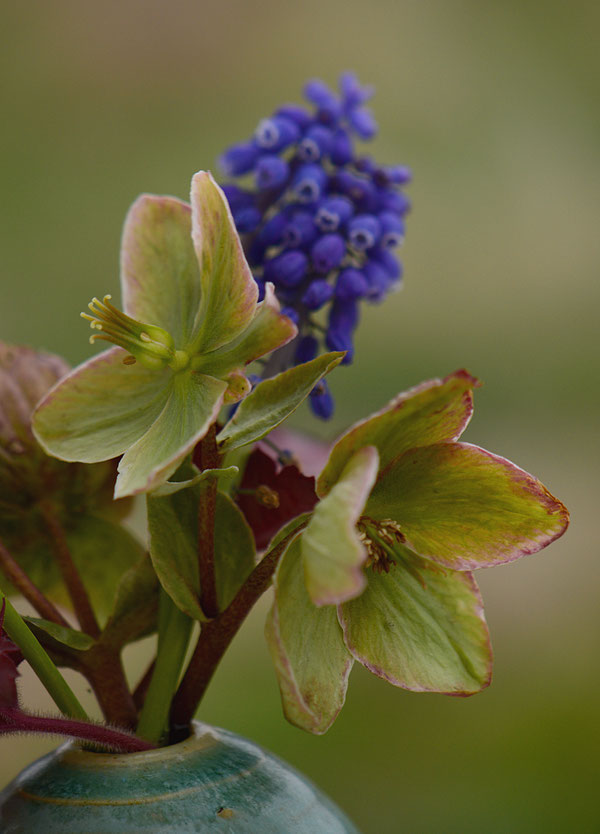 The other blooms in the border come from the noID Muscari that was already in the ground when we bought the place.  A few stems were plonked into my vase alongside the hellebore.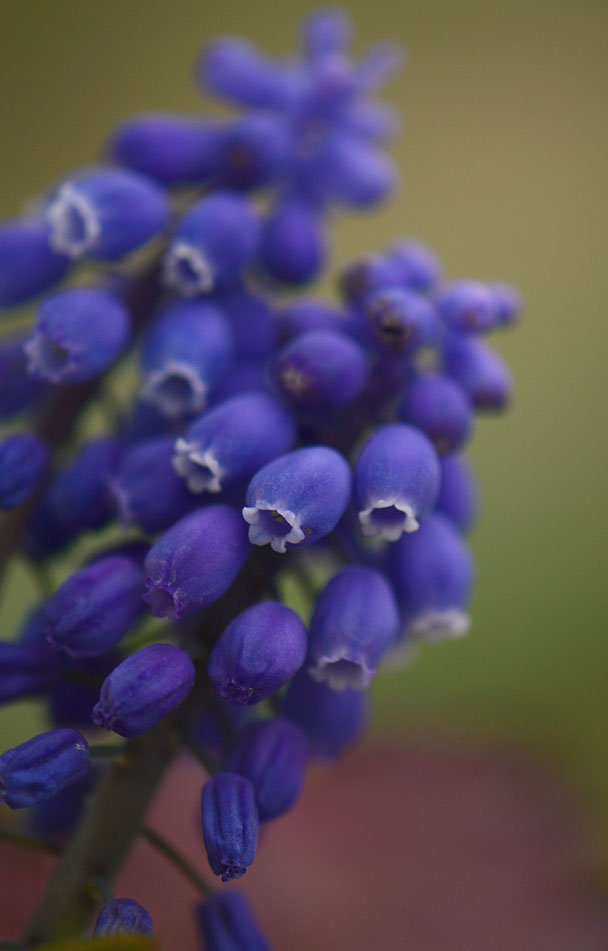 And to further the cacophony, I added a couple of brilliant burgundy leaves from Heuchera.  This is a plant from the "Carnival " series, but more than that I don't know, except that the "Carnival" heucheras have H. villosa heritage, making them more heat-tolerant. 
It has been very robust, and its unabashed color holds well through the various indignities the weather has been perpetrating.  In fact, just now it is both very bright and getting bigger by the day.  A first flowering stem is arching out of all that foliage.  I thought it wouldn't hurt to snip a couple of young leaves for the vase.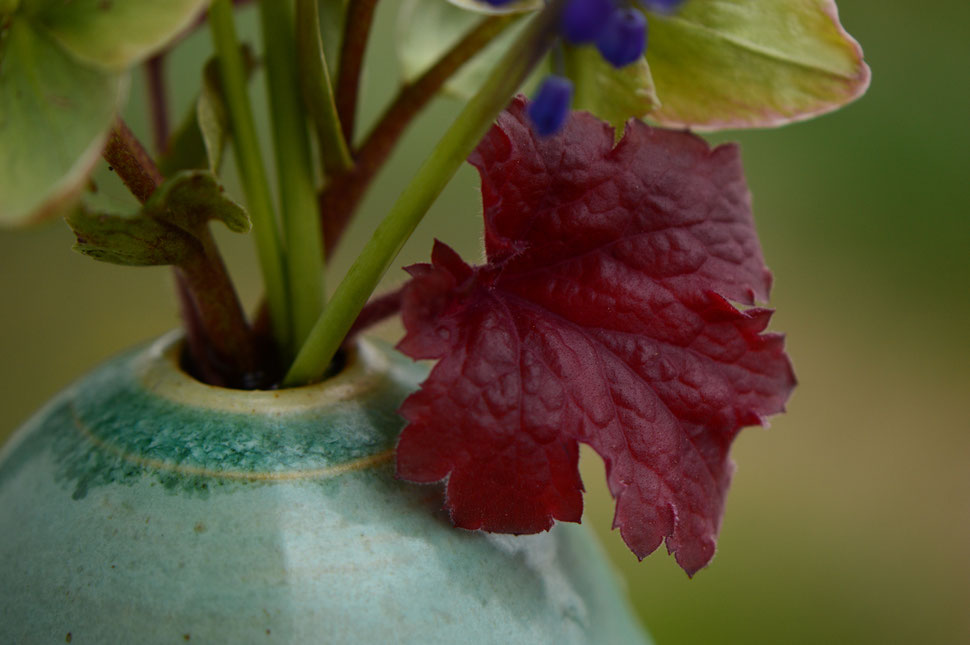 I have used my stoneware vase, hand-thrown and glazed in a copper-bearing glaze with just a ring of flow glaze at the mouth.  This creates a vibrant crystalline look to accent the top of the vase.
Please do check the other vases for this week's In a Vase on Monday at Rambling in the Garden.  It is quite the season for flowers!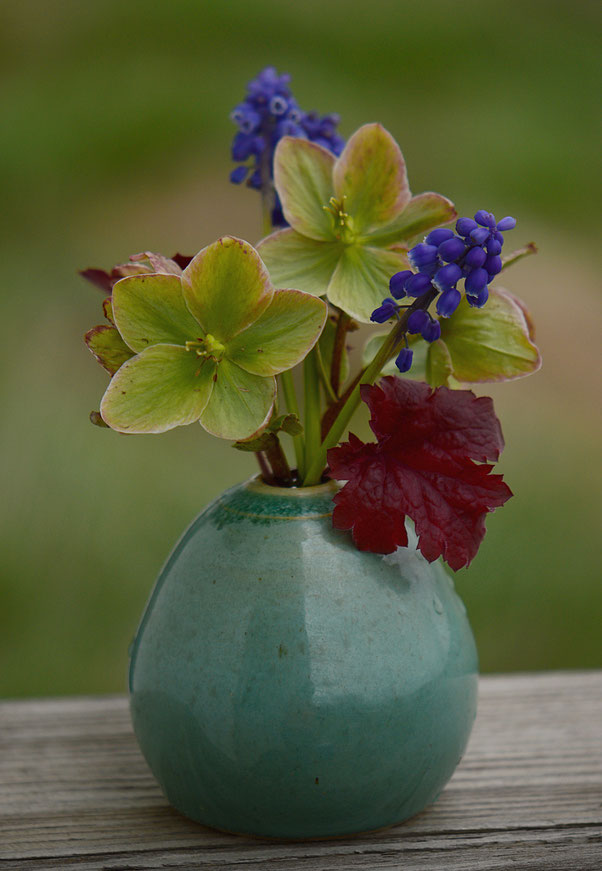 Weather Diary: Cloudy; High: 70 F (21 C)/Low: 54 F (12 C); Humidity: 69%-94%