Posts tagged with "Artemisia"
---
10. January 2017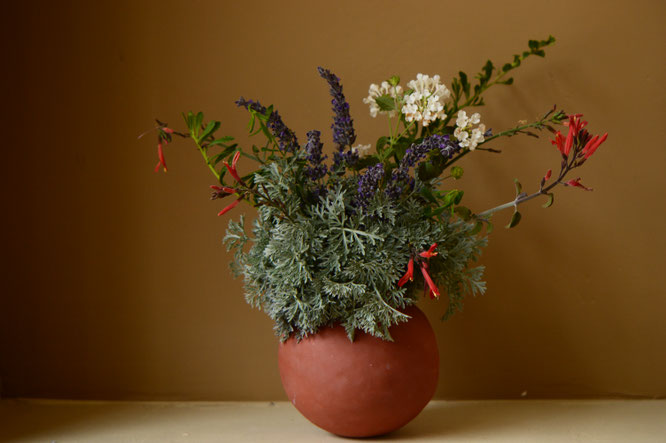 Chuparosa (Justicia californica) is one of the most casual plants in my garden, unsure whether it ought to stand up or sprawl over the ground, but on the whole much preferring the latter. So far it does not grow dense enough to keep weeds down either, only provides some shelter for them. For all that it is a special plant in its way, not least because it came through last summer utterly unfazed. Also, its blooms are among the favorites of our resident hummingbirds. I have plans for moving it as...
23. November 2016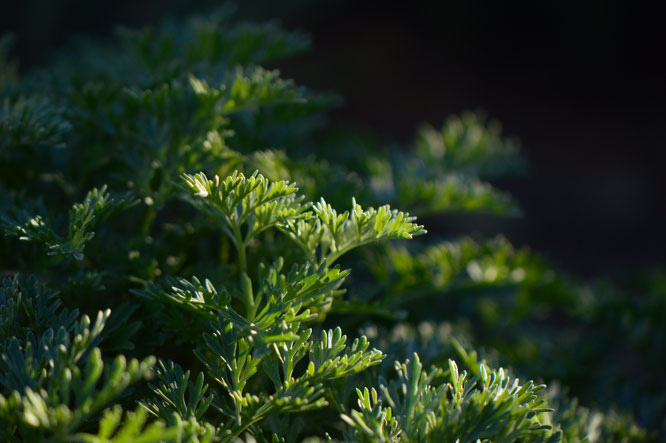 November's GBFD post is necessarily a bit brief (not to mention late!), but I didn't want to miss it altogether. I am sharing a short post on a plant whose foliage is fascinating to me at the moment. The plant is Artemisia "Powis Castle" (above). Its leathery, silver-white leaves stood up beautifully through this year's particularly nasty summer. In a dry garden with many silver-foliaged plants, they were the whitest leaves to be seen. And it grew and grew. I didn't measure it at its largest,...