Posts tagged with "Ruellia"
---
16. November 2016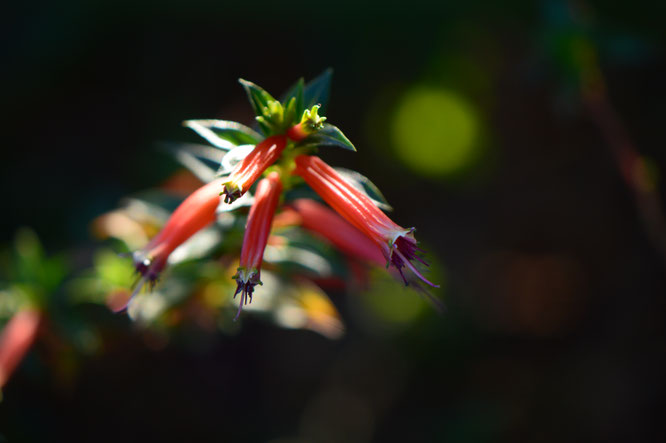 It is the middle of the month now, the middle of November at that! Time for a look at what is blooming in the garden with Garden Bloggers' Bloom Day, hosted by Carol at May Dreams Gardens. This is a lush season here in the desert, as temperatures are quite comfortable. It might be even lusher if we could get some rain, but so far that hasn't happened. Perhaps a little later... Meantime, here is what the garden is doing. This month I divided the plants according to seasonality, only to find that...
17. October 2016
For me, yesterday's Garden Bloggers' Bloom Day coincided with a chance to visit Summerwinds Nursery, an opportunity which unabashedly ousted my Bloom Day post till today. After all, this is the start of planting season here and the tables were loaded. Every minute I could spare today went to planting, and there is still plenty left to do! Meantime, I didn't want to miss my Bloom Day post altogether. So out I went with camera in hand, only to find my flower photography preempted by an even more...