Posts tagged with "Sternbergia"
---
17. October 2016
For me, yesterday's Garden Bloggers' Bloom Day coincided with a chance to visit Summerwinds Nursery, an opportunity which unabashedly ousted my Bloom Day post till today. After all, this is the start of planting season here and the tables were loaded. Every minute I could spare today went to planting, and there is still plenty left to do! Meantime, I didn't want to miss my Bloom Day post altogether. So out I went with camera in hand, only to find my flower photography preempted by an even more...
08. October 2016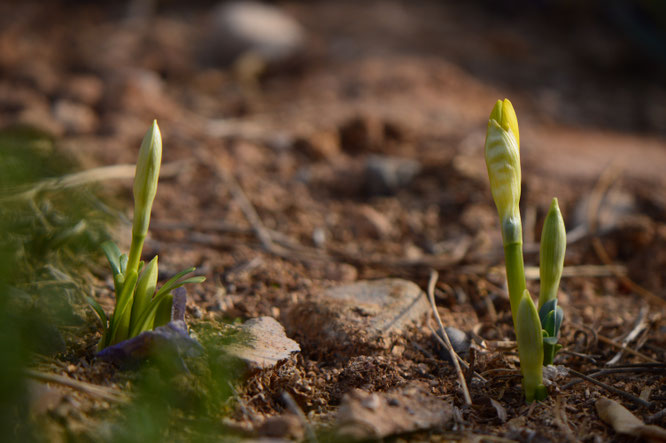 Bulbous plants were my first loves in gardening. Their substance, their wonderful textures, their resilience, their often brilliant colors, their very propensity to grow, bloom, and quietly disappear again -- I love it all. As a rule, I grew spring- and summer-blooming bulbs in my first garden but did not venture much into the autumn flowering types. And while I adored the big, splashy types, such as large-cupped narcissus and border tulips in spring and oriental lilies in summer, I grew to...