Posts tagged with "lavender"
---
31. October 2016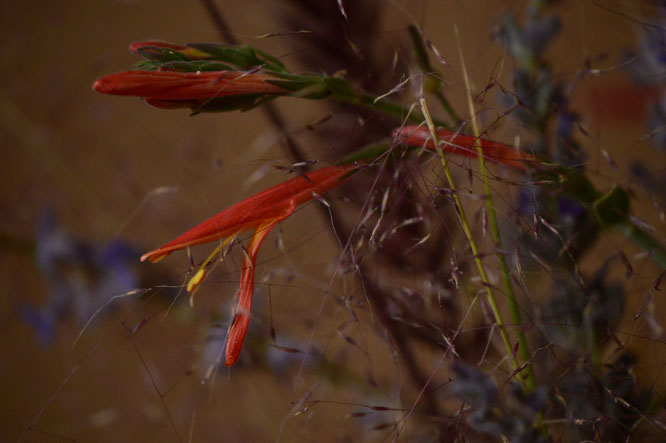 This week's vase is made of some of the lighter components of the garden: plants that yield those wonderful airy flowers that often serve as filler and "back-of-the-border" types, along with various grass flowers.
23. October 2016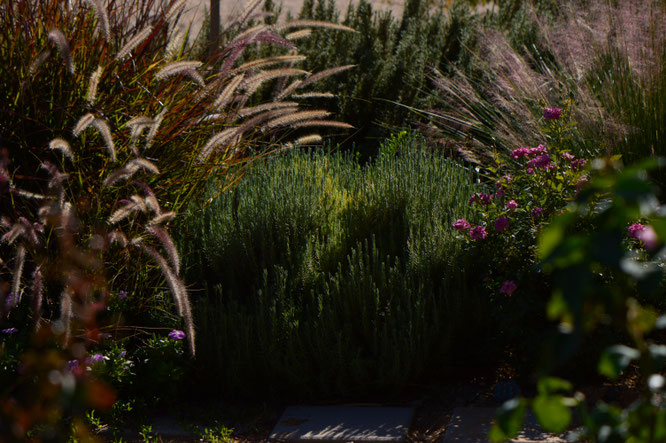 Once a month, Christina at My Hesperides Garden, encourages us to take a look at the effects of foliage in the garden. For this Garden Bloggers' Foliage Day, I decided to take a closer look at my small collection of lavenders. They would be splendid garden plants even if they never bloomed. And here in the desert, where they grow robustly despite heat, alkaline soils, and drought, they are particularly valuable as structural plants. There is, of course, the marvelous fragrance of both foliage...