Posts tagged with "rosemary"
---
14. February 2017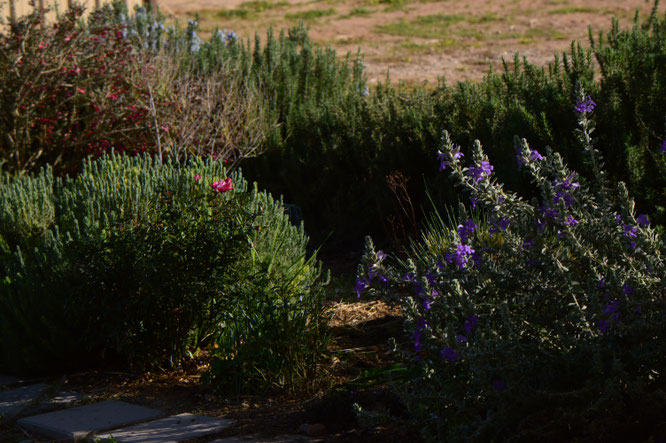 This week's Tuesday View shows the South Border looking a bit bare with the grasses cut down and spring annuals not yet grown up. But a few things reward a closer look: Narcissus in front of Eremophila maculata "Valentine" and a newly planted Penstemon parryi behind them.
08. February 2017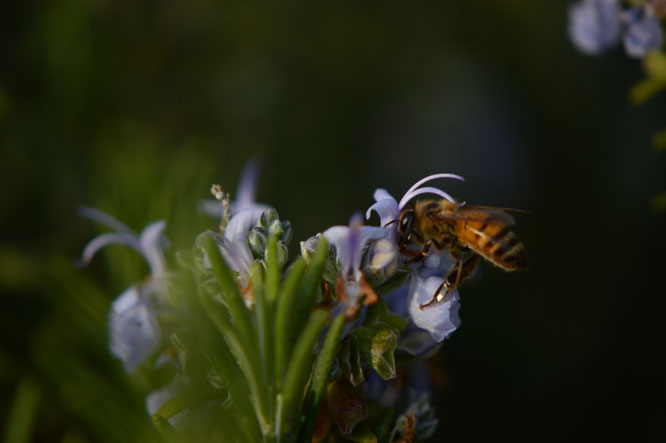 Monday. It was one of those days, in the garden at least. I went out brightly to cut flowers for my Monday vase, took a good look at the Central Bed, and changed my plans. Patching things up took priority. There have been rabbits in and around the garden for many months, and I've been pretty sure they were raising some broods directly in the garden - underneath my enormous, magnificent Gaura, to be precise. BettyTheDog had decided to take care of this problem the day before, but I hadn't...